As you plan your wedding day, we know you'll find ways to make it as deeply special as the story of love you're writing together with your future spouse. For some inspiration, here we share with you unique features of Southeast Missouri couple Kaitie and Aaron Goodson's wedding. Congratulations — we are joyful with you as you prepare for and celebrate your new life together.
Kaitie + Aaron Goodson
Hometowns: Kaitie was born in Georgia and moved around North Carolina, Louisiana, Virginia and Kentucky while growing up, moving to Jackson, Missouri, in 2011. Aaron is from Jackson, where the couple resides.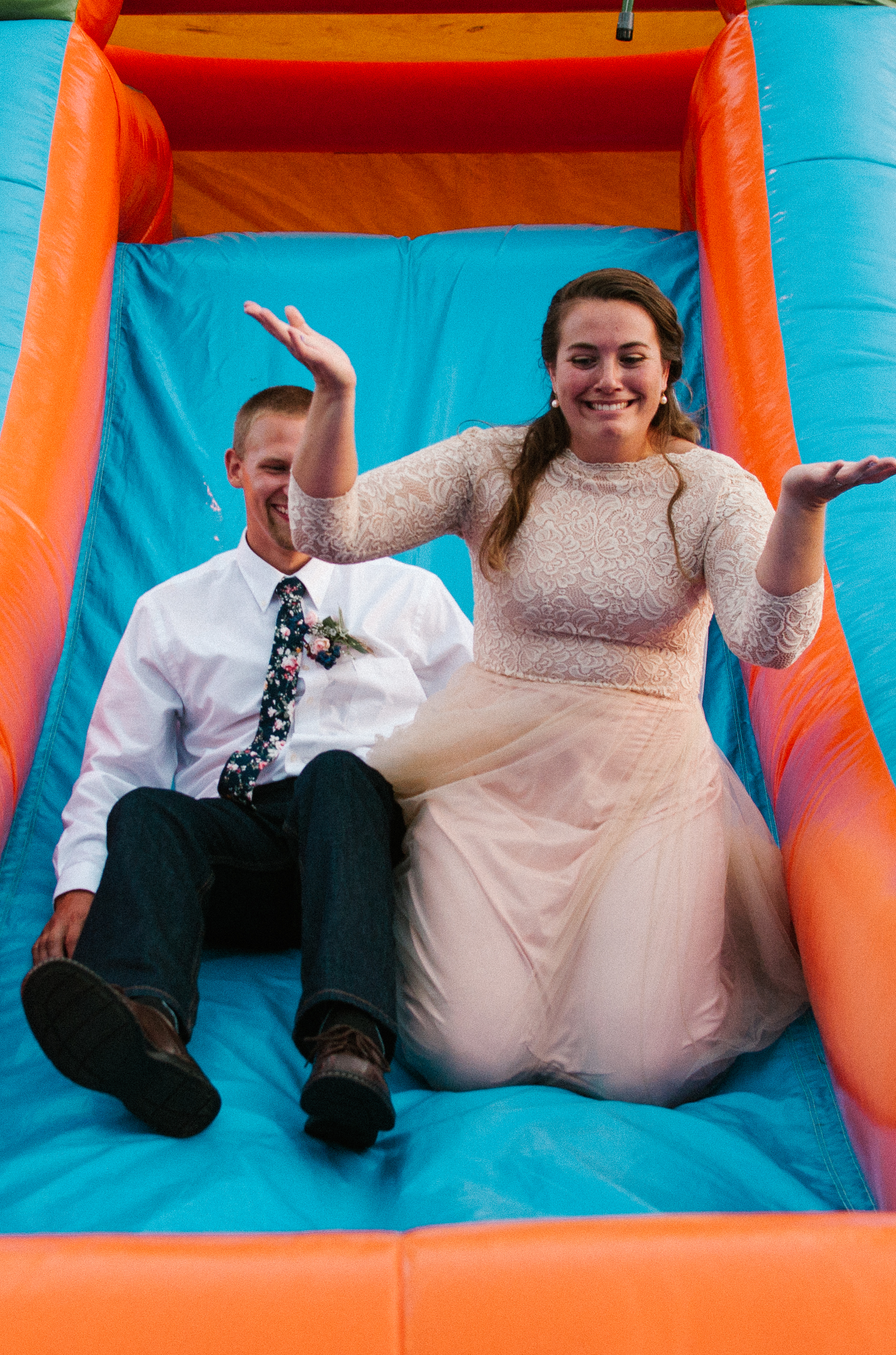 The inspiration for Aaron and Kaitie Goodson's wedding was "fun;" both of them have many children in their extended families and friend groups, and they wanted to be sure the kiddos had fun things to do while at their wedding. That included renting a bounce house and providing hula hoops for the kids to play in and with at the reception. Kaitie and Aaron were sure to get in on the fun, too: that day, Kaitie hulaed four hula hoops in her wedding dress, one of her favorite moments of the day. "Yeah, I still got it," she says of the memory.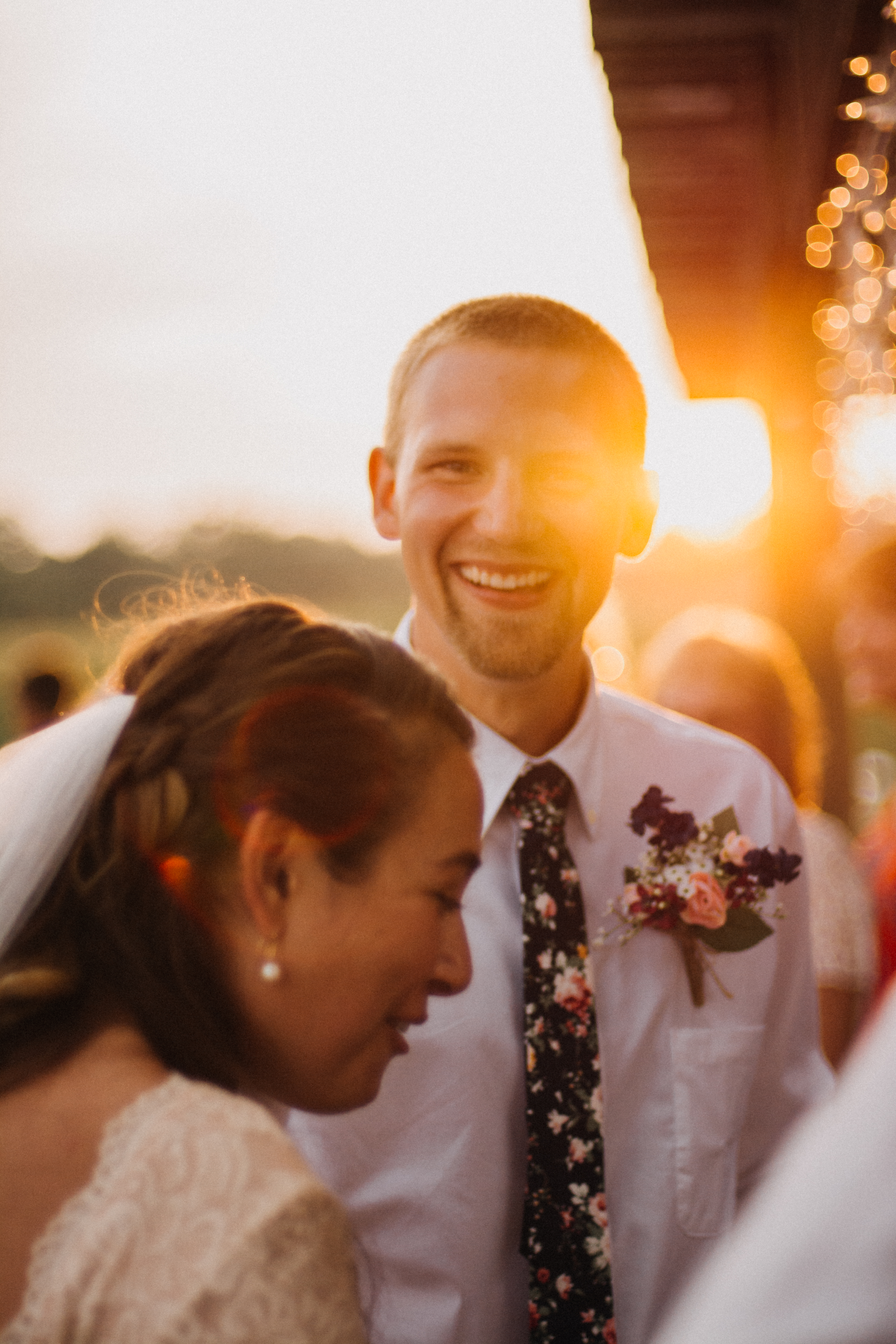 How they met:
My dad moved us around after I graduated high school, so I was in Jackson for the summer before my freshman year of college. A guy my dad worked with had some sons around my age, and they met up in the park every Tuesday for a church gathering; they invited me to come. I met quite of few of the people I still consider friends and family today at the park. We were playing Bocce ball, and I had never played before. Turned out I was pretty good, and so was this guy named Aaron. I thought he was pretty cute even though he would aim his Bocce ball in my direction … Near the end of the night, the guys wanted to play basketball. I was wearing flip-flops, so I sat on the sidelines and watched. Somehow I ended up with Aaron's phone, wallet, keys and a big jug of lemonade. We exchanged numbers, and the rest was history.
Fun fact:
Kaitie and Aaron dated for six years and then were engaged for two months. "If you need anyone to plan a short-term engagement wedding, call my wife!" Aaron says. "She kept us under budget, and it looked amazing."
Meet The Photographer: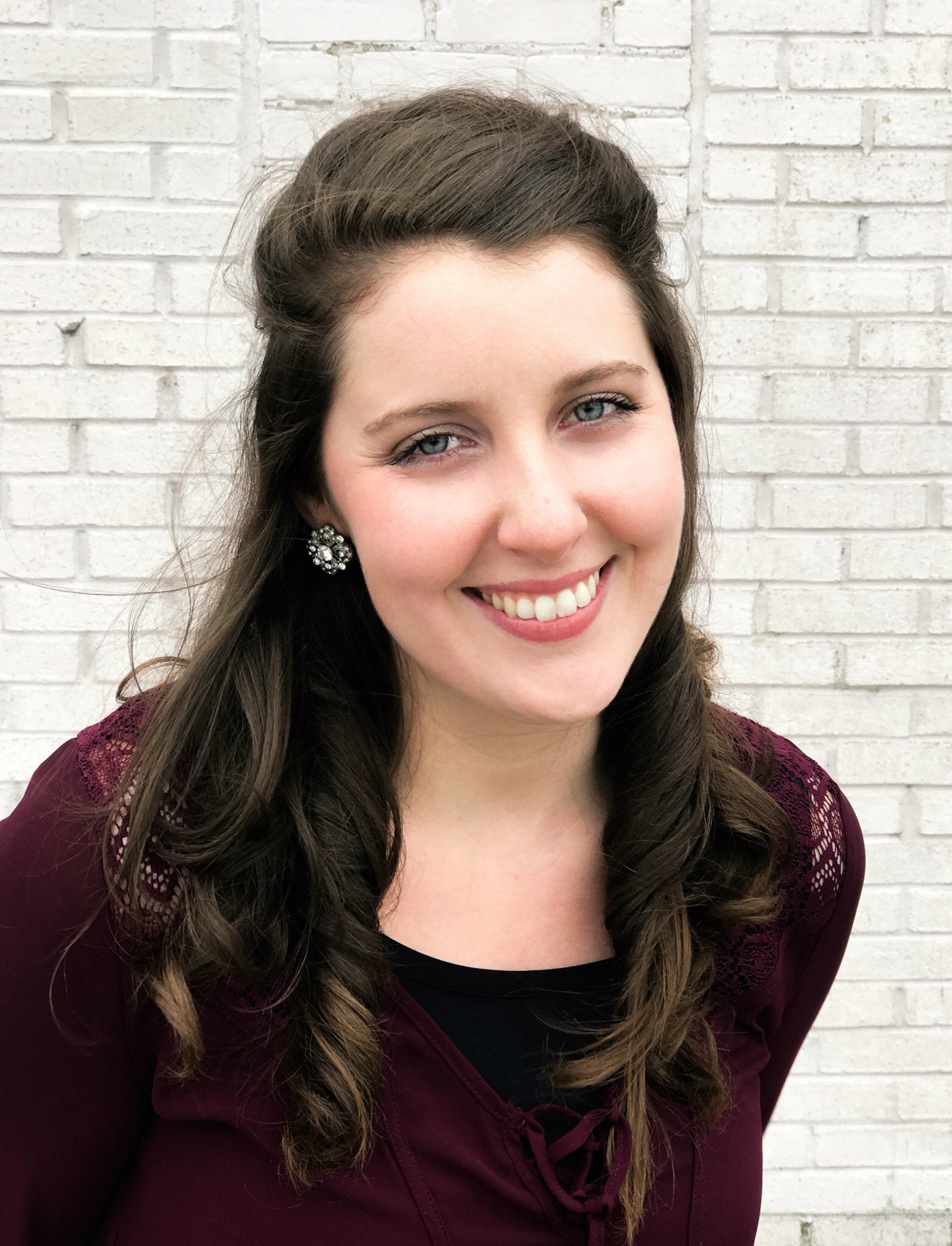 Morgan Jersi Artley 
Morgan Jersi Photography
Photographing weddings around the world has been my life dream, and because of that, I treat every couple like they are my only couple. Many vendors make clients feel like they are just another booking on their calendar, but time and time again, I hear from my couples that they picked me because they have a connection with me. That is exactly what I want to create with you — a lasting relationship, not only for your wedding day, but for when you have kids and grandkids to boot.