As you plan your wedding day, we know you'll find ways to make it as deeply special as the story of love you're writing together with your future spouse. For some inspiration, here we share with you unique features from Southeast Missouri couple Jen Rickard and Brian Blattel's wedding. Congratulations — we are joyful with you as you prepare for and celebrate your new life together.
Jen Rickard + Brian Blattel
Hometowns: Jen is originally from Littleton, Colorado; Brian is from Chaffee, Missouri, where the couple currently resides.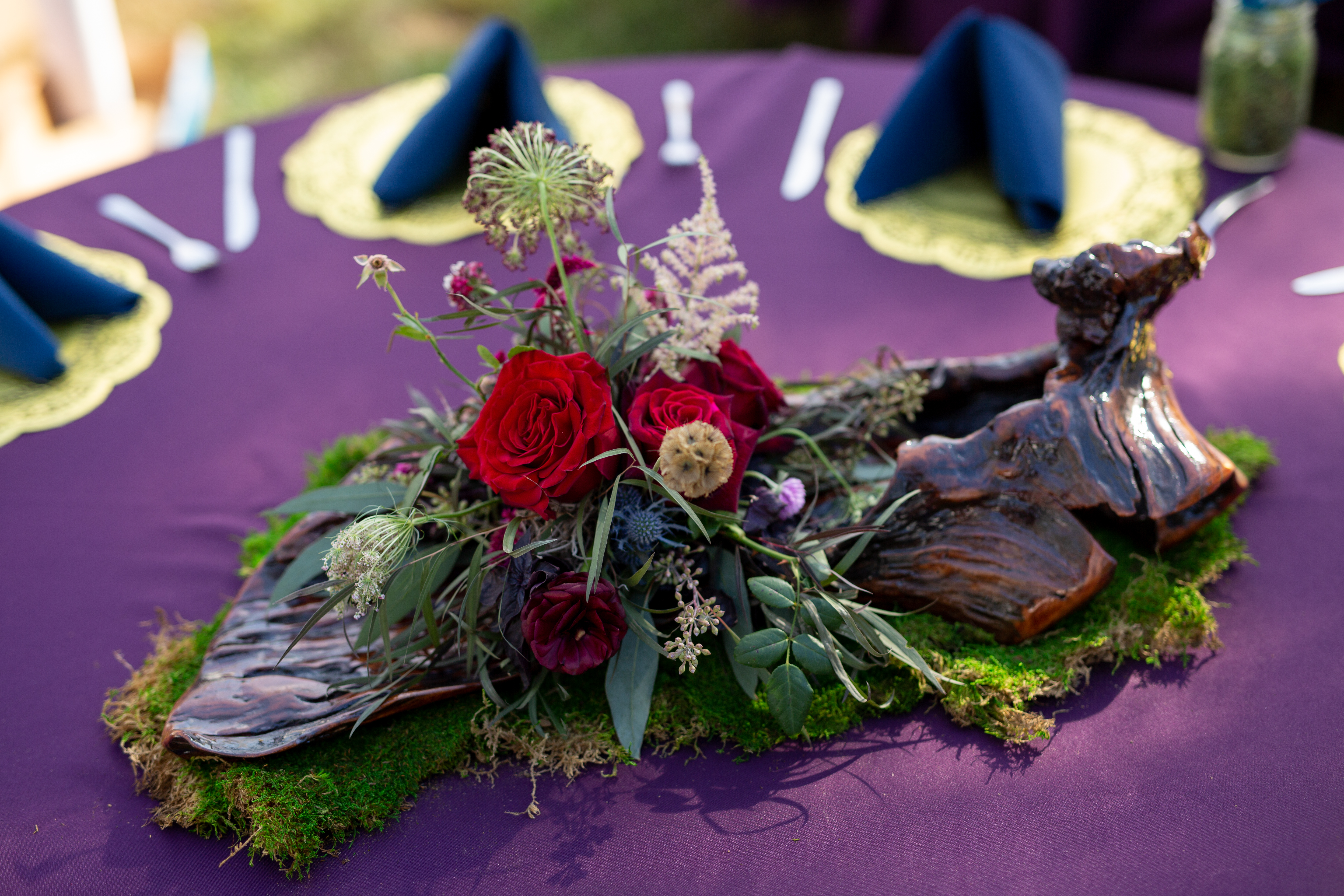 A meeting at a mutual friends' house to watch "Cloud Atlas" led to three years of friendship for Jen Rickard and Brian Blattel. As Brian was transitioning back to civilian life after serving in the Marine Corps, Jen realized a bond beyond friendship was emerging between them. Ready to embark on an adventure to earn her Master's Degree in maritime archaeology at Flinders University of South Australia, she invited him to come with her, and he accepted. There, they lived in a 12 x 14 canvas tent so they had the freedom to travel during Jen's breaks from school. While Jen worked on her degree, Brian briefly worked for a woodworker before gaining employment at Onkaparinga National Park. 
After living in Australia for two years, the couple moved to the Philippines where Jen continued her research in submerged landscape site discovery. There, Brian learned to speak the language and met many of Jen's relatives from the maternal side of her family. This was when Jen realized they would follow each other to the ends of the earth to make the other happy.
It was in Australia, though, where Brian discovered his "knack" for creating wooden bowls. At Onkaparinga, he collected root balls, or oddly-shaped growths, from naturally-fallen pink, red and grey gum trees, shaping them into bowls. He shipped many of them back to Missouri, where he and Jen used them to hold floral arrangements at their wedding. To make the bowls, he also used white oak, cherry and red oak wood from his family's 150-year-old farm where the wedding was held.  
"Each [piece of wood] had its own story to tell, and I was tasked with interpreting the piece in order to bring that story to life," Brian says of the process. "Any attempt to create the wood into something it wasn't became, for lack of a better word, an argument between us within its narrative. Time after time, I worked at the pieces, slowly carving and hand sanding away at them until that story inside could emerge."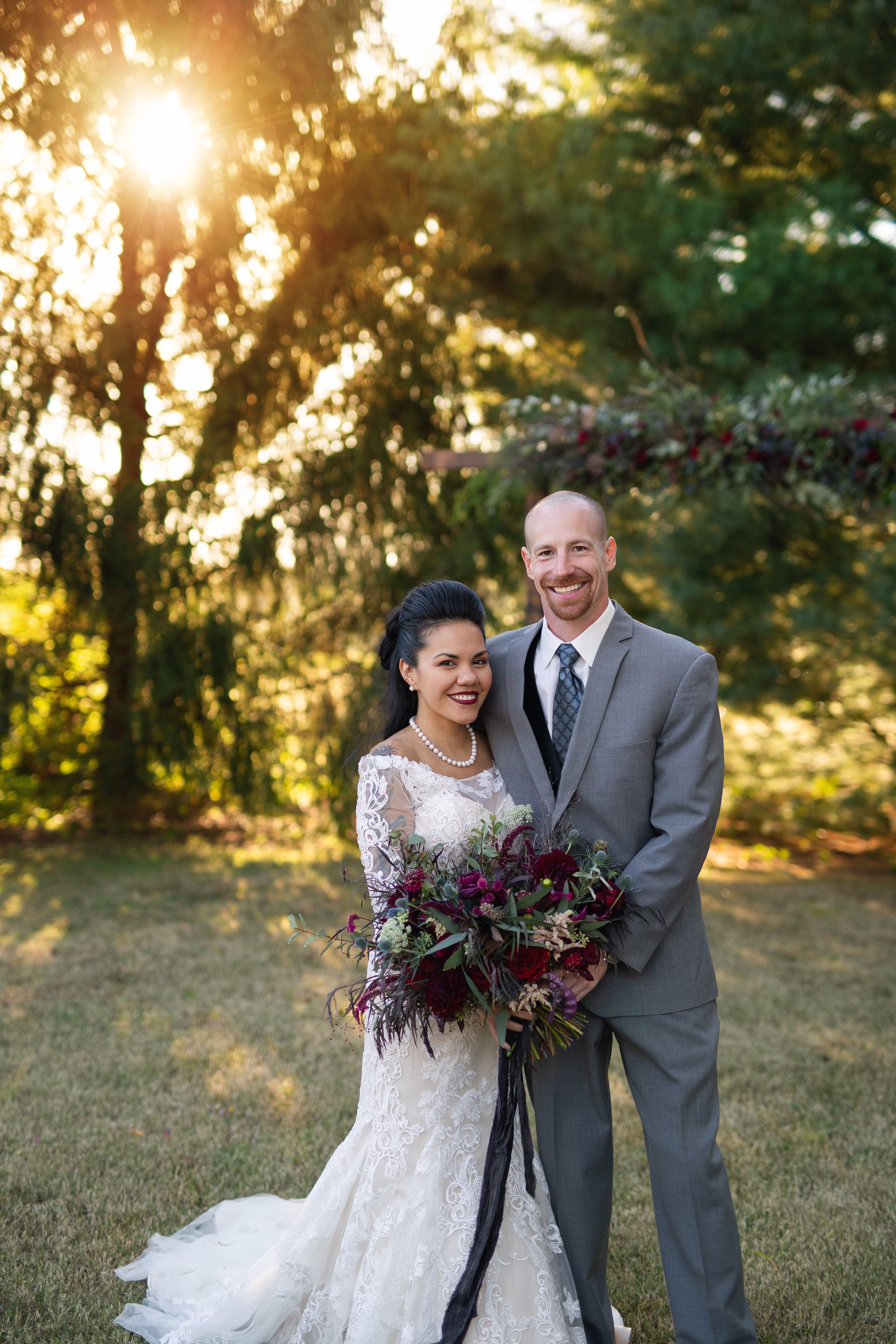 This happened: 
The winter of 2016, we returned to the States from Australia to visit with family for the holidays. Before leaving Missouri, I wanted to ask my father-in-law's blessing for his daughter's hand in marriage. One evening, we sat outside to enjoy a beer together. At some point, I mustered up the courage and asked. He responded by telling me he had already considered me a part of the family and gave me a hug. While there was little indication at the time over the excitement held by my father-in-law, it was expressed shortly thereafter when he announced our engagement on Facebook before I actually had the opportunity to ask my wife! I felt this was an expression of his happiness for the two of us.
One of her favorite elements of the day:
We had a four-person folk band play during the ceremony called Back Porch Company. The group could interchangeably play 22 instruments, including a lap dulcimer, hammer dulcimer, stand-up bass, mandolin and banjo — just to name a few. But the highlight for me was that it was my undergraduate mentor's band, Dr. Warren Anderson, the man solely responsible for opening my eyes to the world of anthropology.
Meet The Photographer: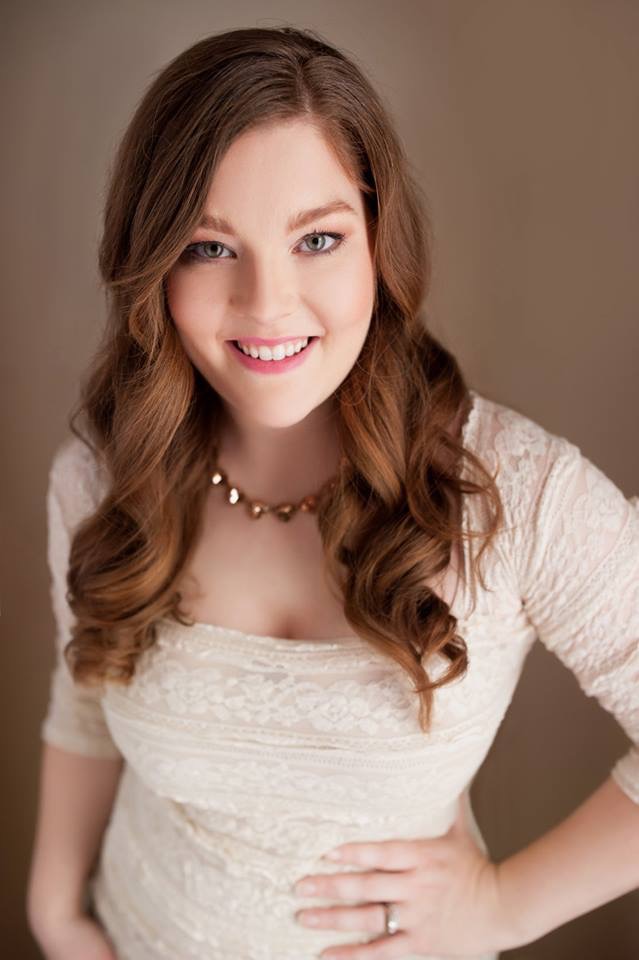 Katie Blattel
Katie Blattel Photography
I'm not currently booking weddings, but I love photographing families and portraits because it's rewarding for me to capture their personality and love of life in images they can look back on for years to come. A photograph truly captures that specific moment and freezes it. The kids will never be that little again, the family will grow and change, that teenager will graduate high school to move on with his or her life, and that belly bump will soon be a baby in her arms. It's important to document these moments when you can!