You've found the person with whom you want to spend your time as you live through this life, and you've made it official: You're getting married. Congratulations! Now, it's time for planning your wedding.
Here, five couples with ties to Southeast Missouri share the unique details of their journey of saying yes to each other on their wedding day. We hope their stories inspire you in your own wedding planning and life journey as you continue on along the way. Here's to saying yes.
Hometowns: Cape Girardeau and Sikeston, Mo.
Reside in Sikeston
The wedding decorations: With wedding colors of red, black and gold, the tables featured arrangements of black candles, red roses, eucalyptus and fancy twigs. There were lots and lots of candles, so the evening was lit mostly by candlelight.
She says: My husband and I got married October 30, 2020, at sunset. I wanted a "grown-up" Halloween wedding; it was cold but everything I ever wanted! When the sun went down, a full moon came up, and it was magical. Mother Earth was feeling the aesthetic, haha. I remember my dad pointing out the moon reflecting onto the Mississippi River, saying, "How perfect is that." Such a special moment in a special day.
He says: My favorite moment from the day was the moment right before Brynna and I were actually about to say "I do." I was looking at her and thinking of our life ahead. I'm learning in marriage to compromise with no hesitation and to take my partner's feelings into true consideration. The most important thing is to make sure my family is happy and safe.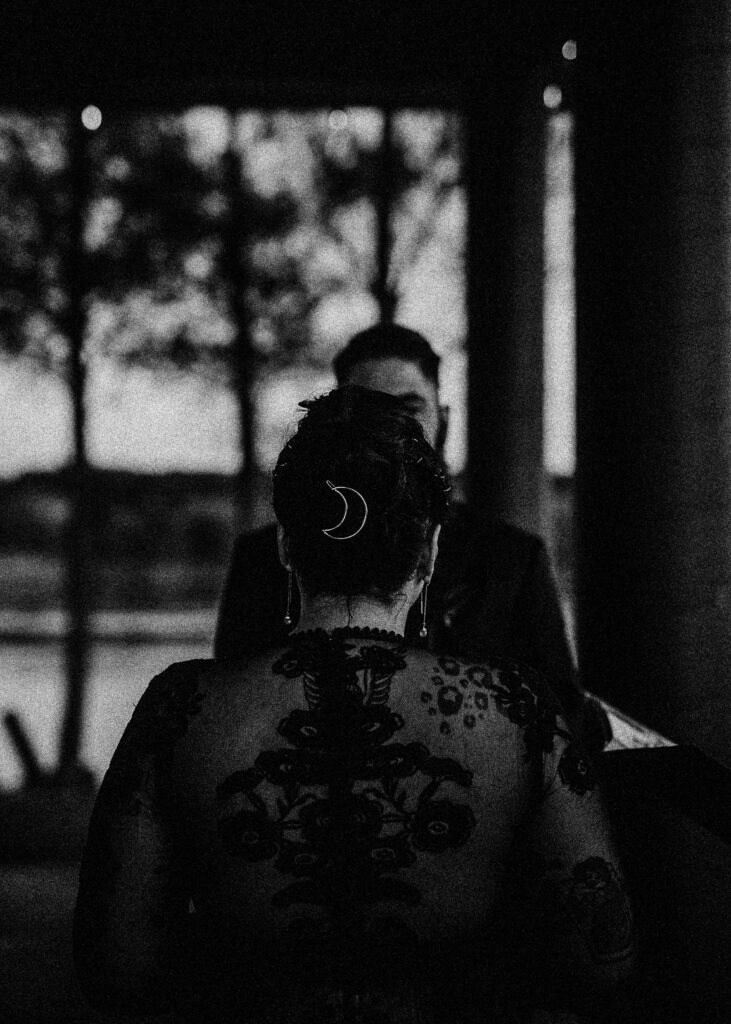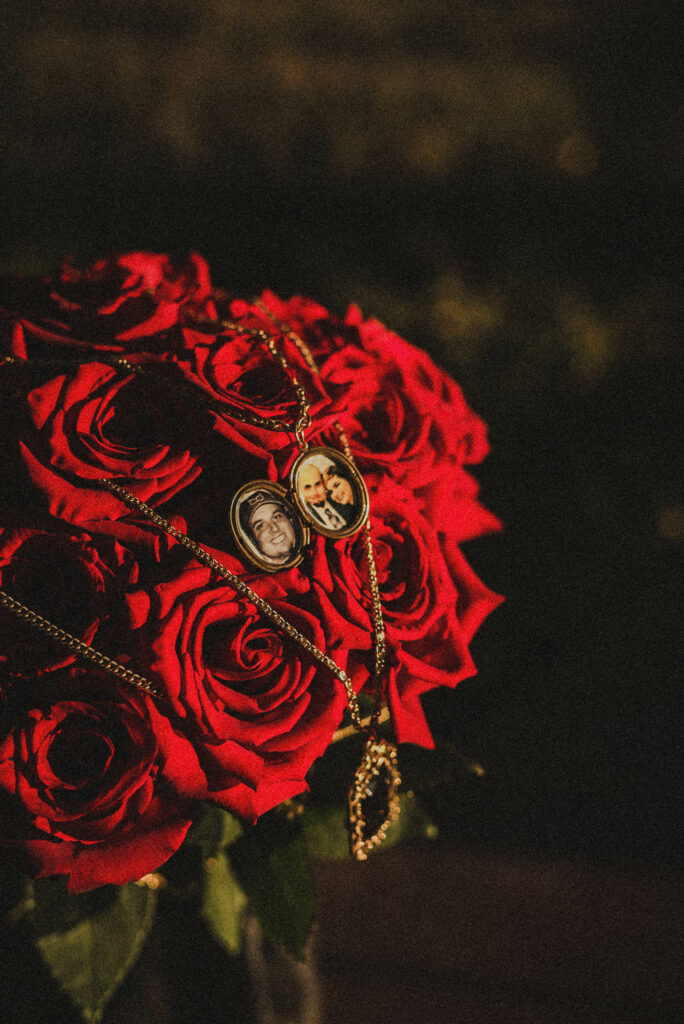 From the Photographer
"I shoot emotion — lights and darks, shadows and little bits of sunlight all wrapped up in emotion. I love to shoot the feeling of the moment."