You've found the person with whom you want to spend your time as you live through this life, and you've made it official: You're getting married. Congratulations! Now, it's time for planning your wedding.
Here, five couples with ties to Southeast Missouri share the unique details of their journey of saying yes to each other on their wedding day. We hope their stories inspire you in your own wedding planning and life journey as you continue on along the way. Here's to saying yes.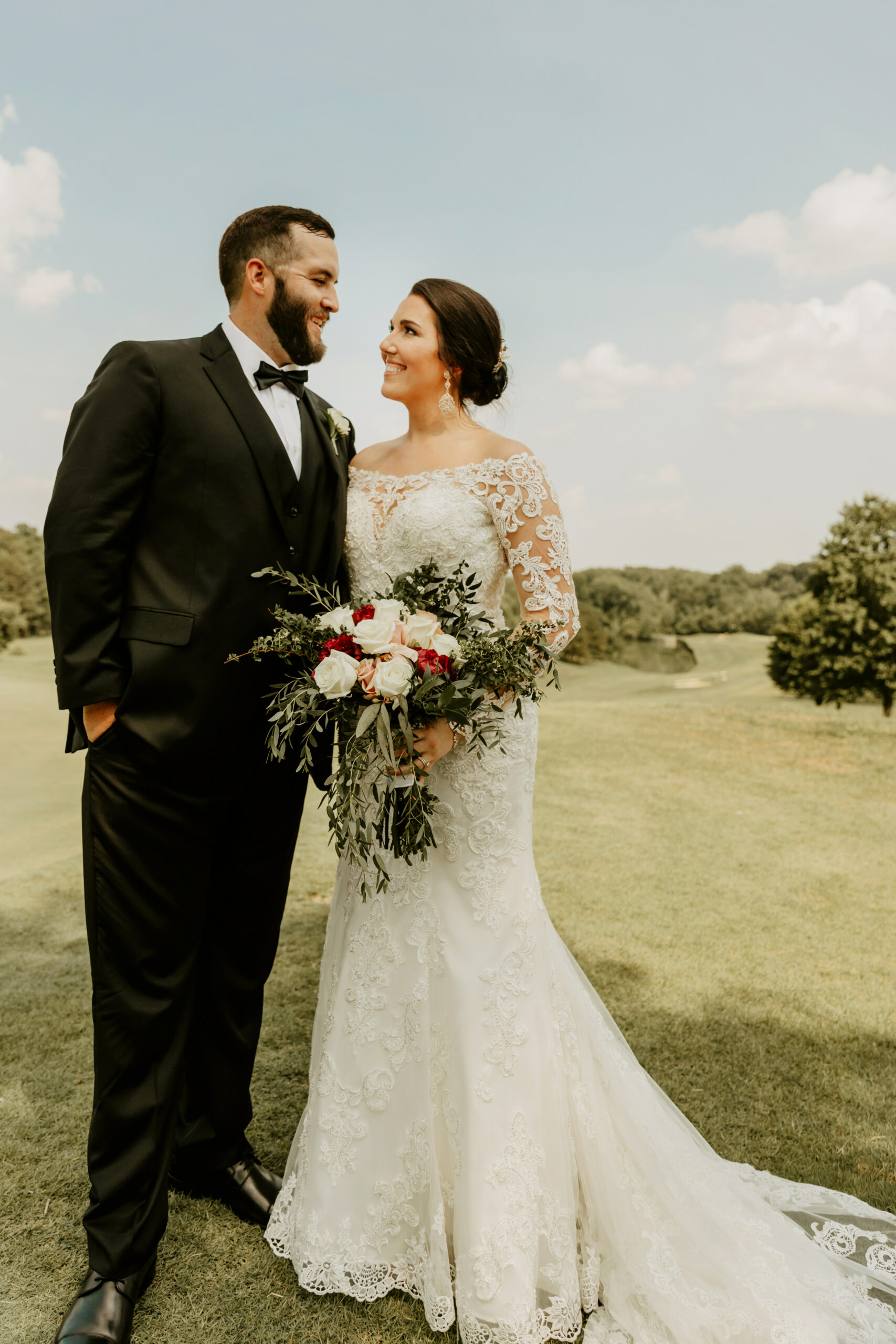 Hometowns: Scott City, Mo., and Farmington, Mo.
Reside in Columbia, Mo.
Fun feature of the night: Pool tables and Golden Tee for guests to play at the cocktail hour and reception
She says: We met our freshman year of college in 2010 at Jefferson College in Hillsboro, Mo. We both ended up there after high school to play sports — volleyball for me and soccer for him. Our appointments with our athletic advisor were back-to-back, so we ended up meeting there for the first time. To be honest, I was creeped out a bit when we first met. I sat down, and he said, "You played volleyball at Scott City, right? With your younger sister? You guys won the state championship together?" All I could think was, "HOW does this random guy know all of these things?" We ended up becoming really good friends throughout our two years together at Jeffco, then lost touch a little bit when we both moved on to other schools.
For New Year's 2013, I texted John and invited him to a New Year's celebration with me. I guess that was the start of our romantic relationship when I knew we were becoming more than friends at that point. But gosh, I knew there was something very, very special about John long before then, while we were still at Jeffco together. He and I always had that spark in college. I can't pinpoint the exact moment I knew he was the one, but there was always something extra special about him. He treated me like a queen even though we were only just friends those first couple of years. He's just the kindest guy. I remember we went to a Mexican restaurant with friends, and I rode with him. He opened the car door for me each time.
*Swoon …* He was such a gentleman, and still is. That's a memory I'll never forget.
He says: How did I propose? Funny story, actually. I had a romantic date night planned for Brooke's birthday. We were going to go to dinner at her favorite restaurant, then drive around to look at Christmas lights and finally go to a local winter attraction called the Magic Tree, a huge tree with thousands and thousands of lights in Columbia. Her sister was on standby to be hiding nearby to capture the big moment. After finding out the restaurant was randomly closed on this night, Brooke was adamant she did not want to go out but instead wanted to order carryout and celebrate at home. I tried and tried to convince her we should still go out to celebrate, but to no avail. We ended up grabbing takeout and headed home, and her sister brought over a birthday cake to celebrate with us. As Brooke was cutting the cake, I got down on one knee so when she turned around, she would not be expecting it. Even though the night did not go as I had planned, it was still a perfect moment and definitely took her by surprise.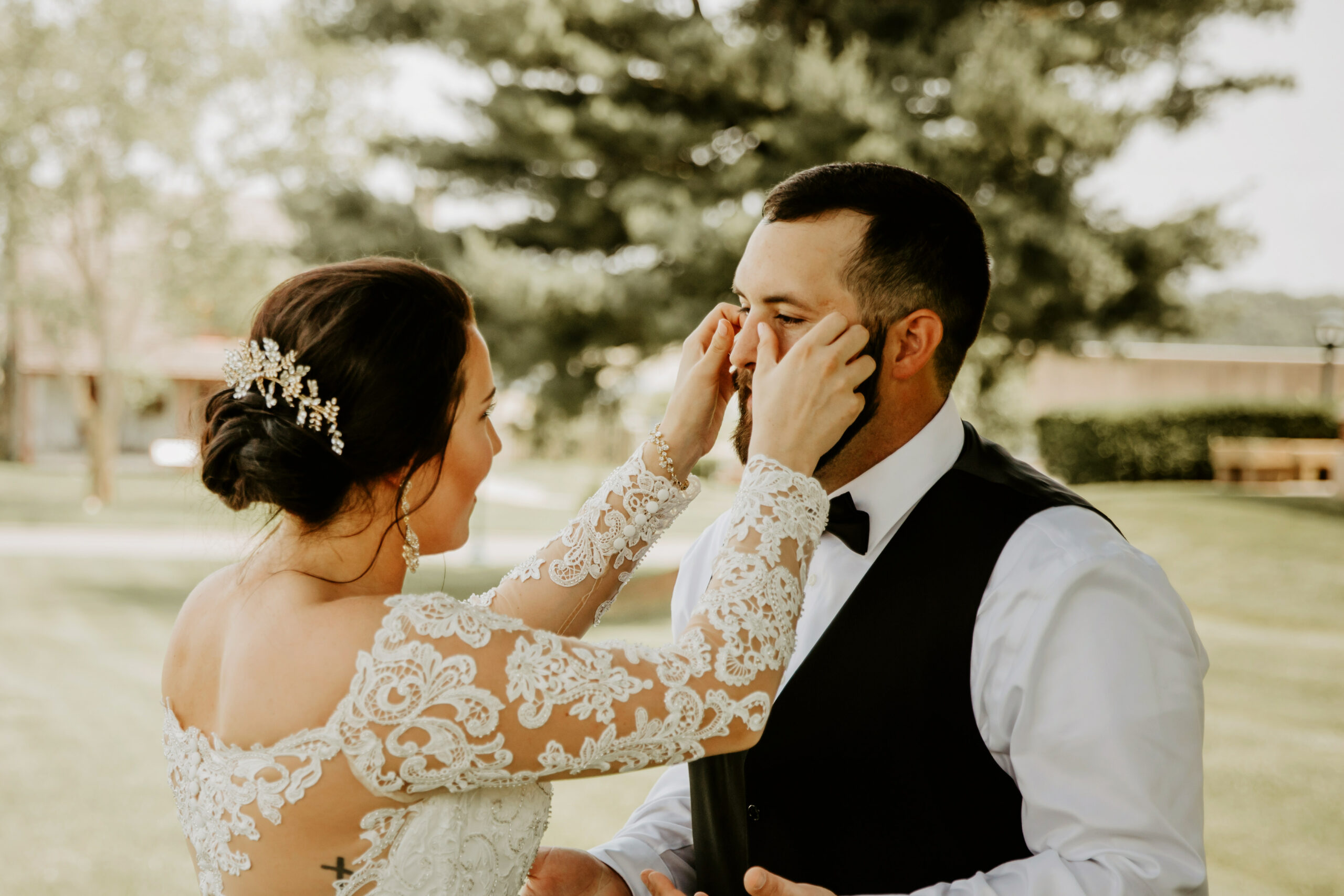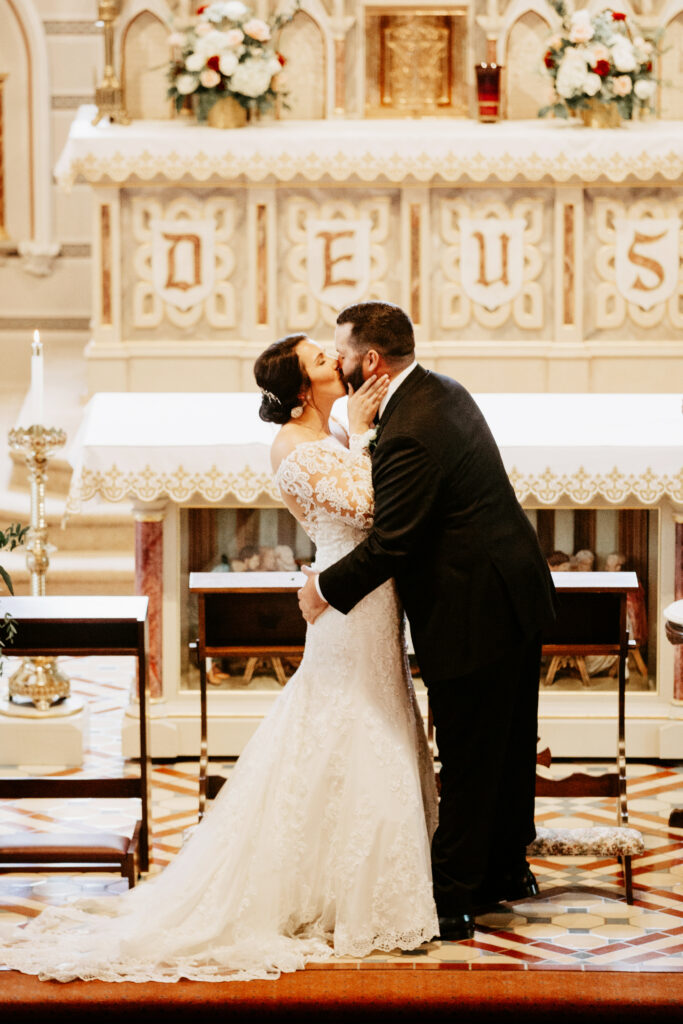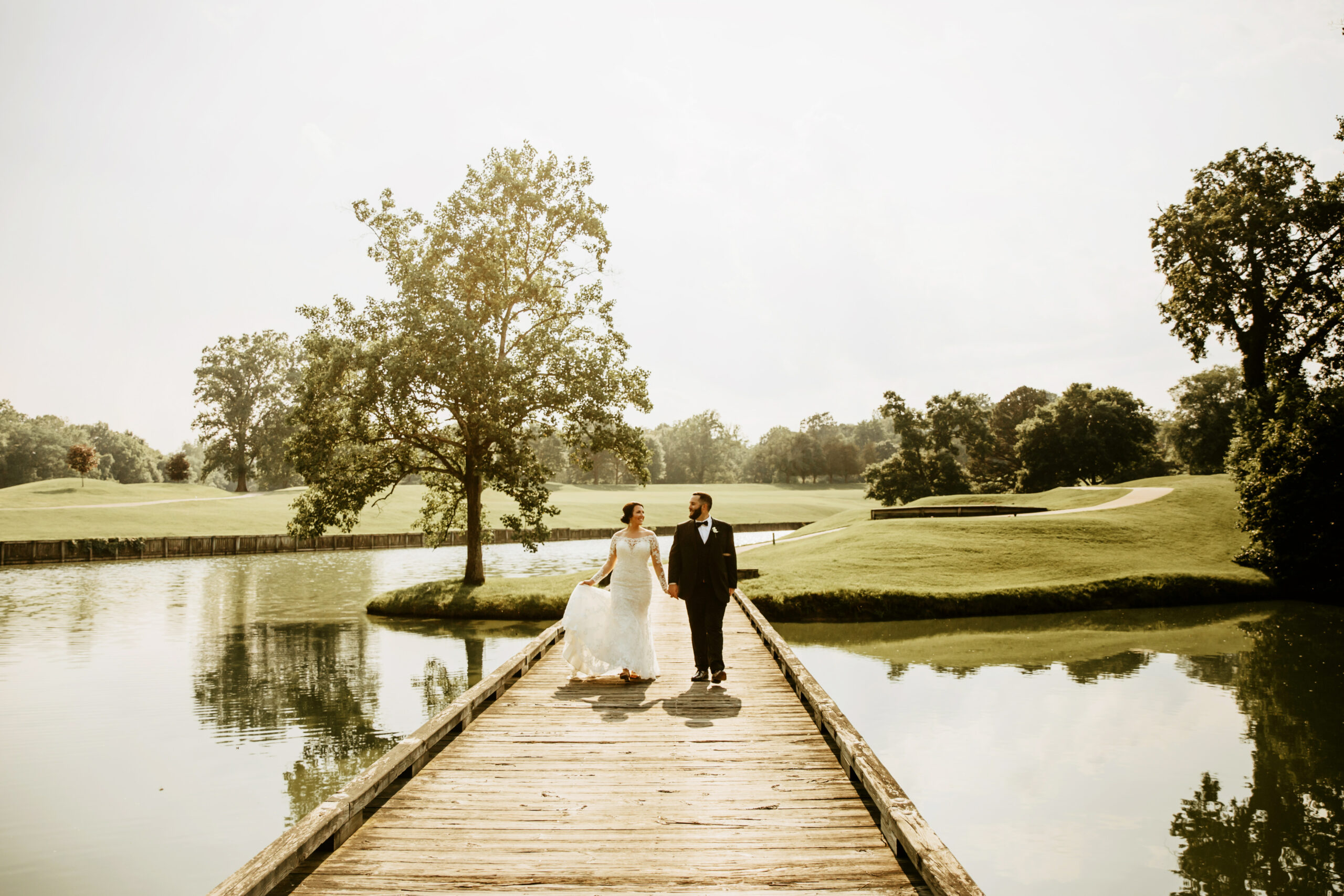 Wedding planning + design: Linda McKinnis, Design Exclusive, LLC
From the Photographer
"You know all those little moments when you thought no one was looking, those moments that you can't even put into words because there simply are no words and those little moments when you're fighting back tears because you're filled with so much raw, genuine emotion? Those are the moments that make me fall in love with wedding photography; it's those exact moments my couples cherish the most tomorrow, in 10 years and in 50 years from now when they're sharing them with their future grandchildren."