Fun wedding cake flavors are having a moment. Here, we ask local bakers: What's a favorite wedding cake flavor you've been making?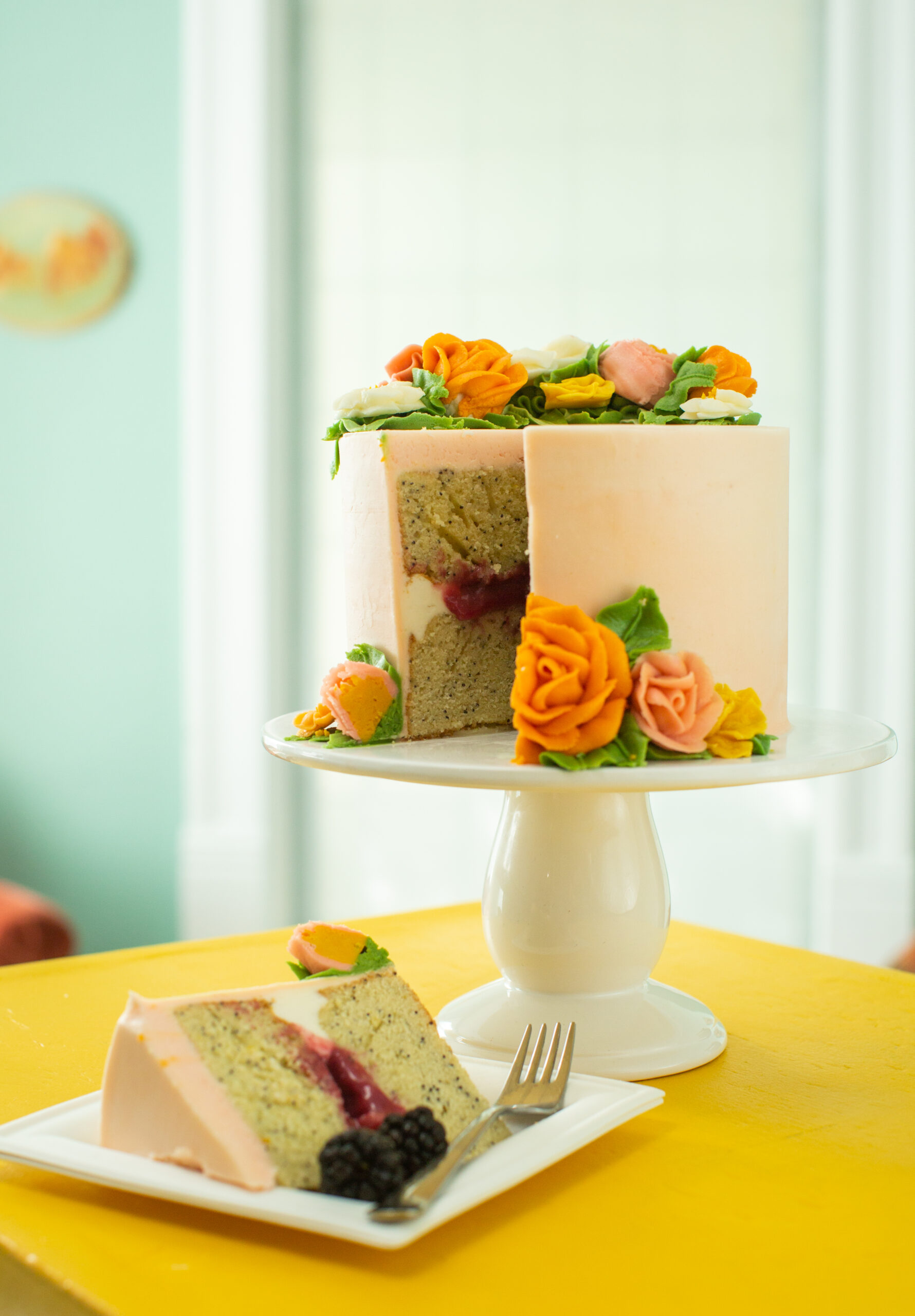 Lemon poppyseed cake with blackberry curd and vanilla buttercream frosting
Lemon poppy is one of my absolute favorites, and I love fruit curds because they're super fresh and add some extra dimension to it. Because lemon is so versatile, you can always swap out different fruit flavors for the center — it pairs well with anything. Blackberry curd is a little different, not so predictable. I encourage a lot of variety. Just have fun with it.
— Becky Brown, Cakes Reanimated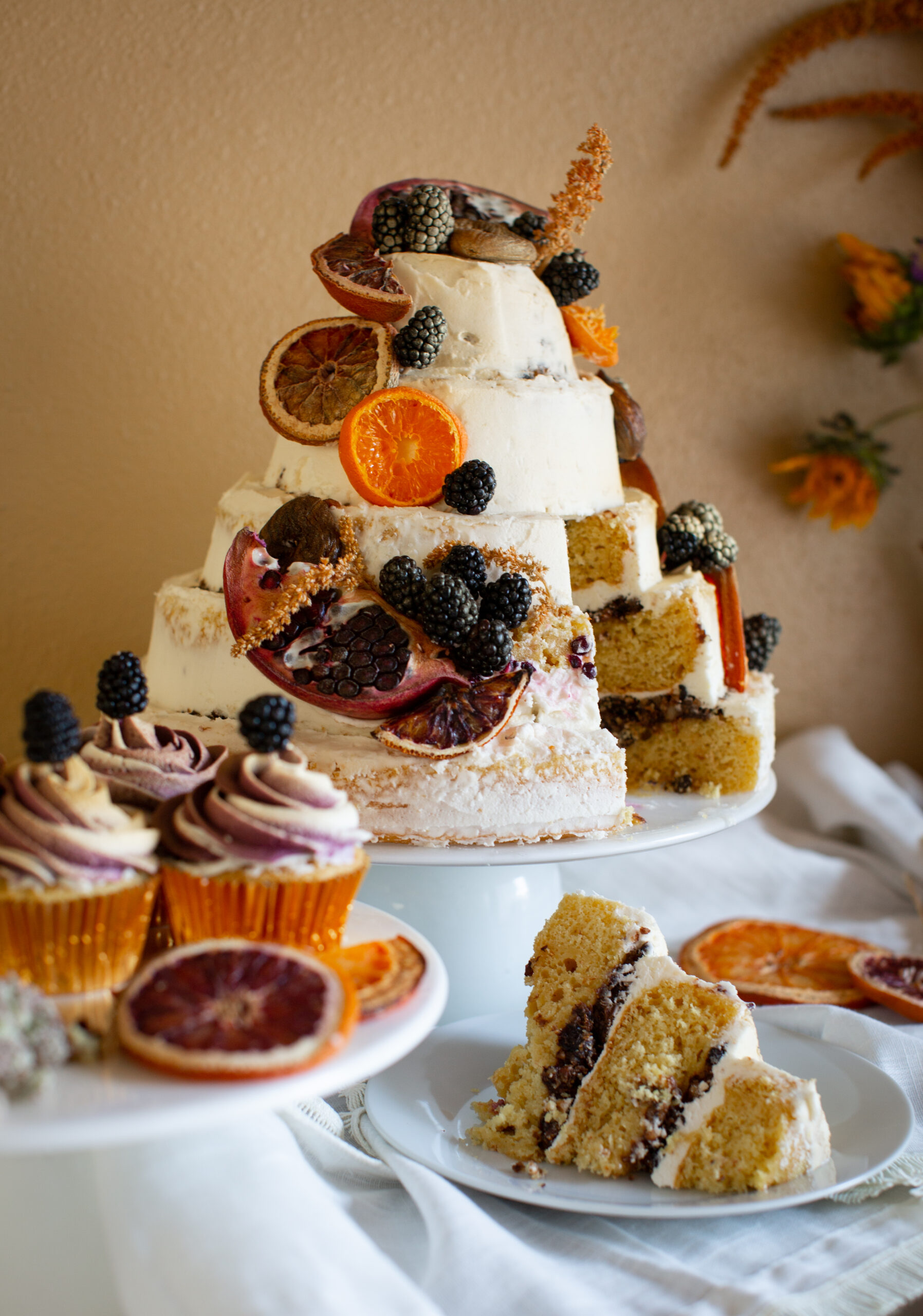 Golden butter sponge with toasted pecan and caramelized fig filling and maple buttercream frosting
My Uncle Craig (Hardesty), my baking partner and I, love researching classic recipes and then re-creating them with a modern touch. Autumn is a favorite for both of us, and we adore working with those flavors. For this wedding cake and coordinating cupcake display, we made a golden butter sponge with a Lord Baltimore-inspired filling of toasted pecans and caramelized figs, topped with a seasonal maple buttercream.
— Paloma Scarpaci, Dewey's Sweets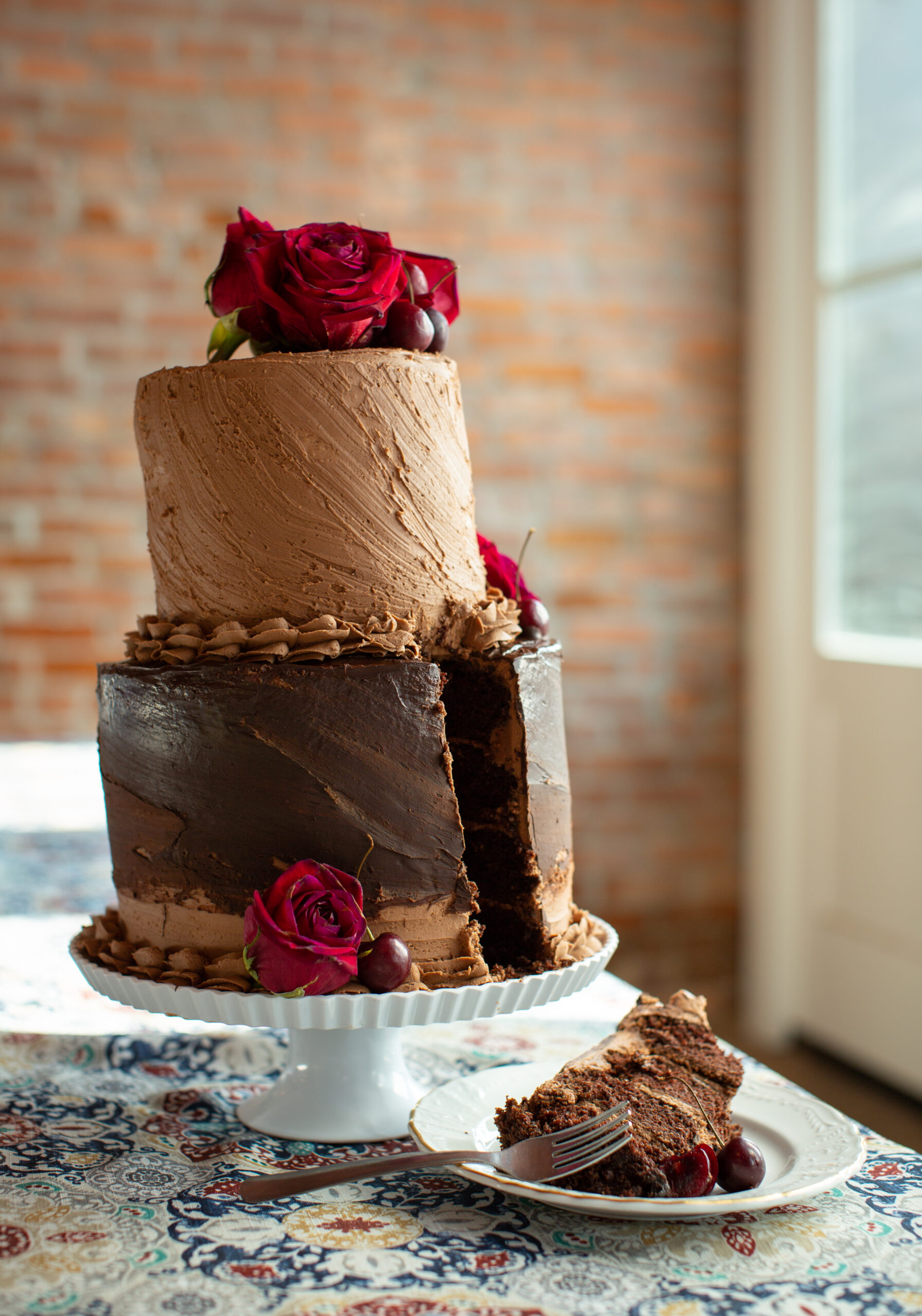 Death by Chocolate: Four-layer chocolate + three-layer chocolate cake with chocolate frosting
Our most popular cake flavors are actually chocolate and vanilla. A lot of people are going for all one flavor, then they like fresh flowers and fruit as decorations on the cake — they go with seasonal fruits. I like the simplicity of this cake and that it doesn't have to be perfect with the wispiness of the frosting.
— Stephenie Gardiner, Bon Bon's of Cape Girardeau