Preservation is an act of hope. It is an act of strength and will. It is an act of organization, good planning and looking to the future.
Here, Lisa Lewis from Morley, Missouri, teaches us how to make jelly, a traditionally female activity we want to pass on and preserve. We hope her dedication to craft and sharing of her knowledge encourages you to try your hand at this pursuit, too.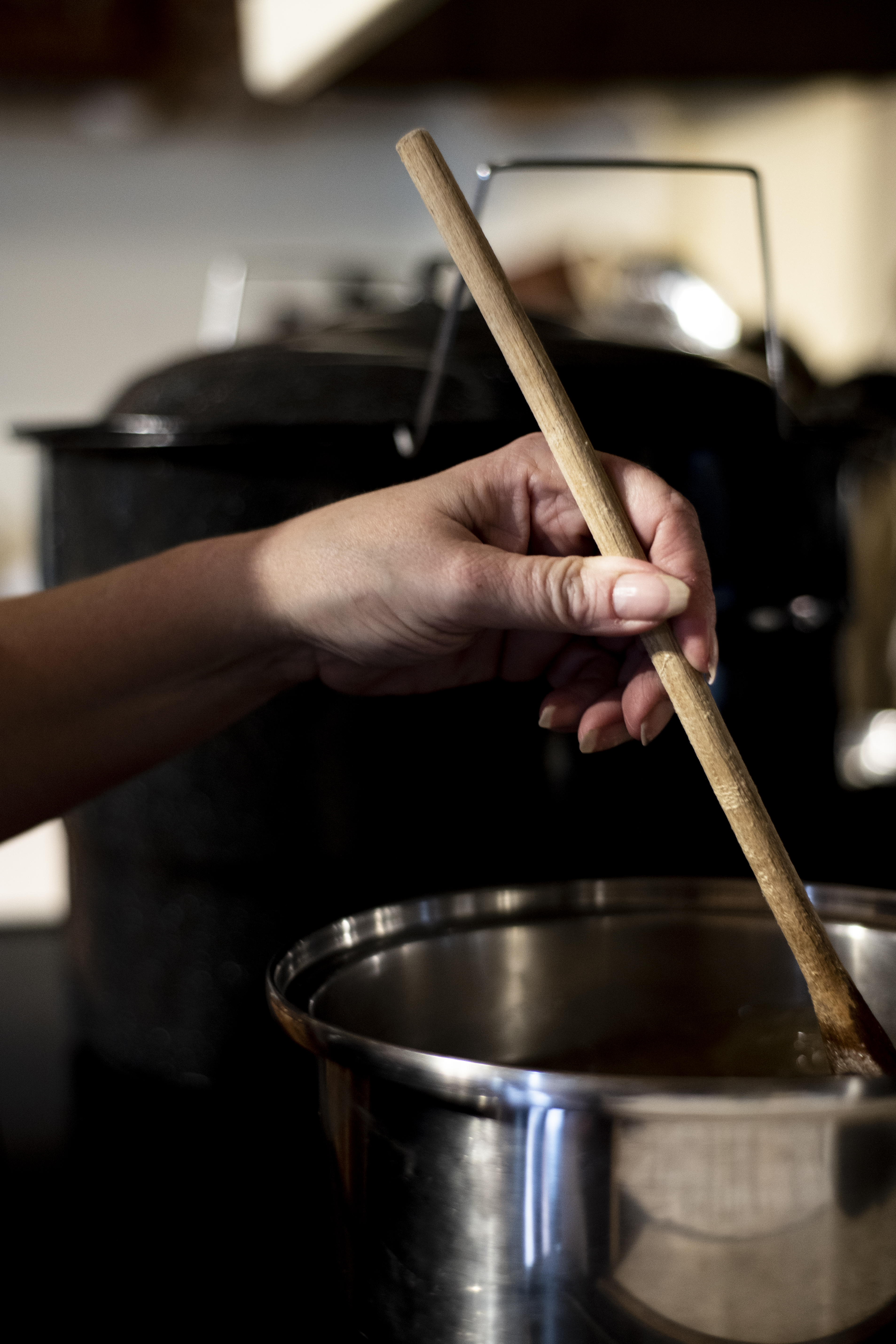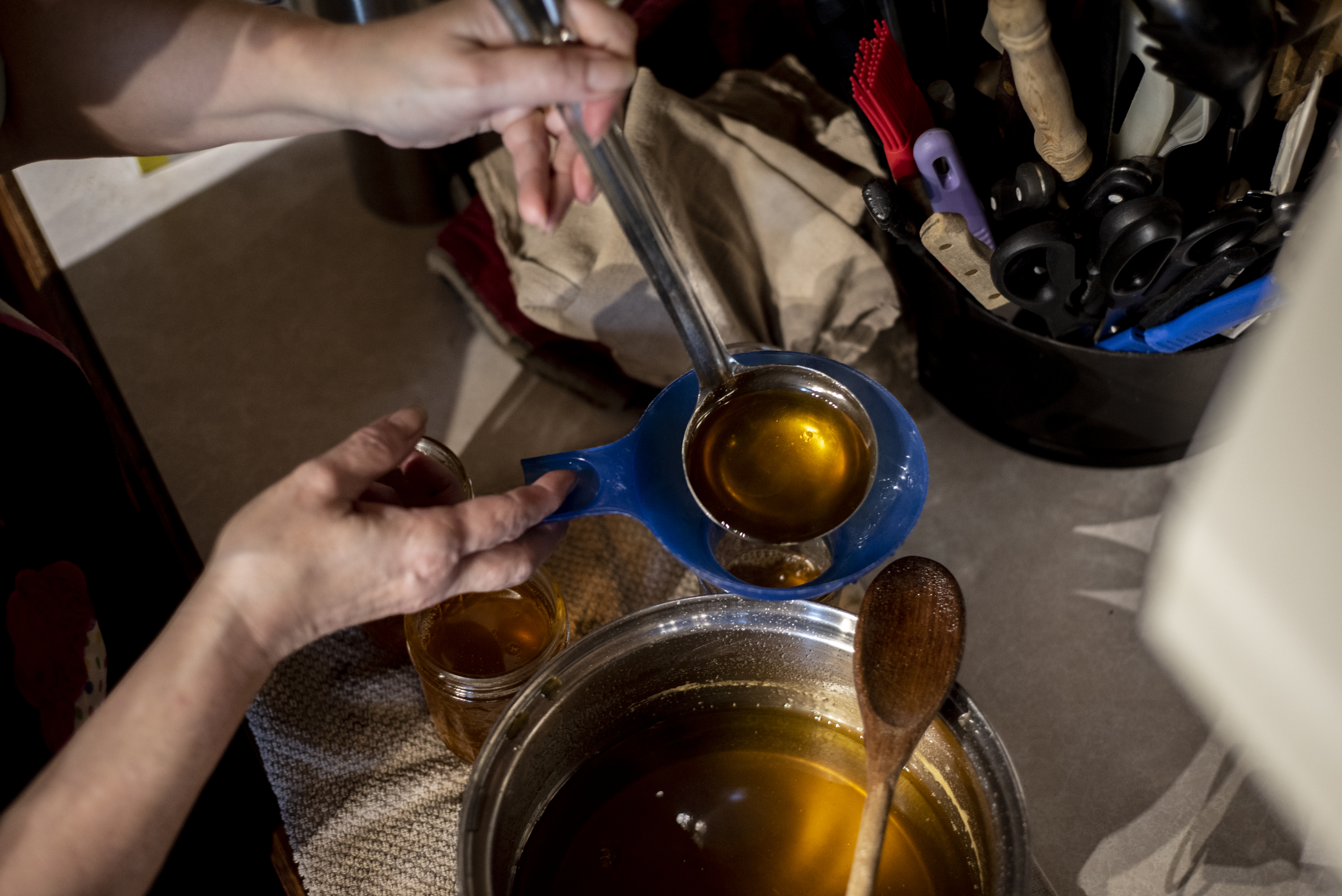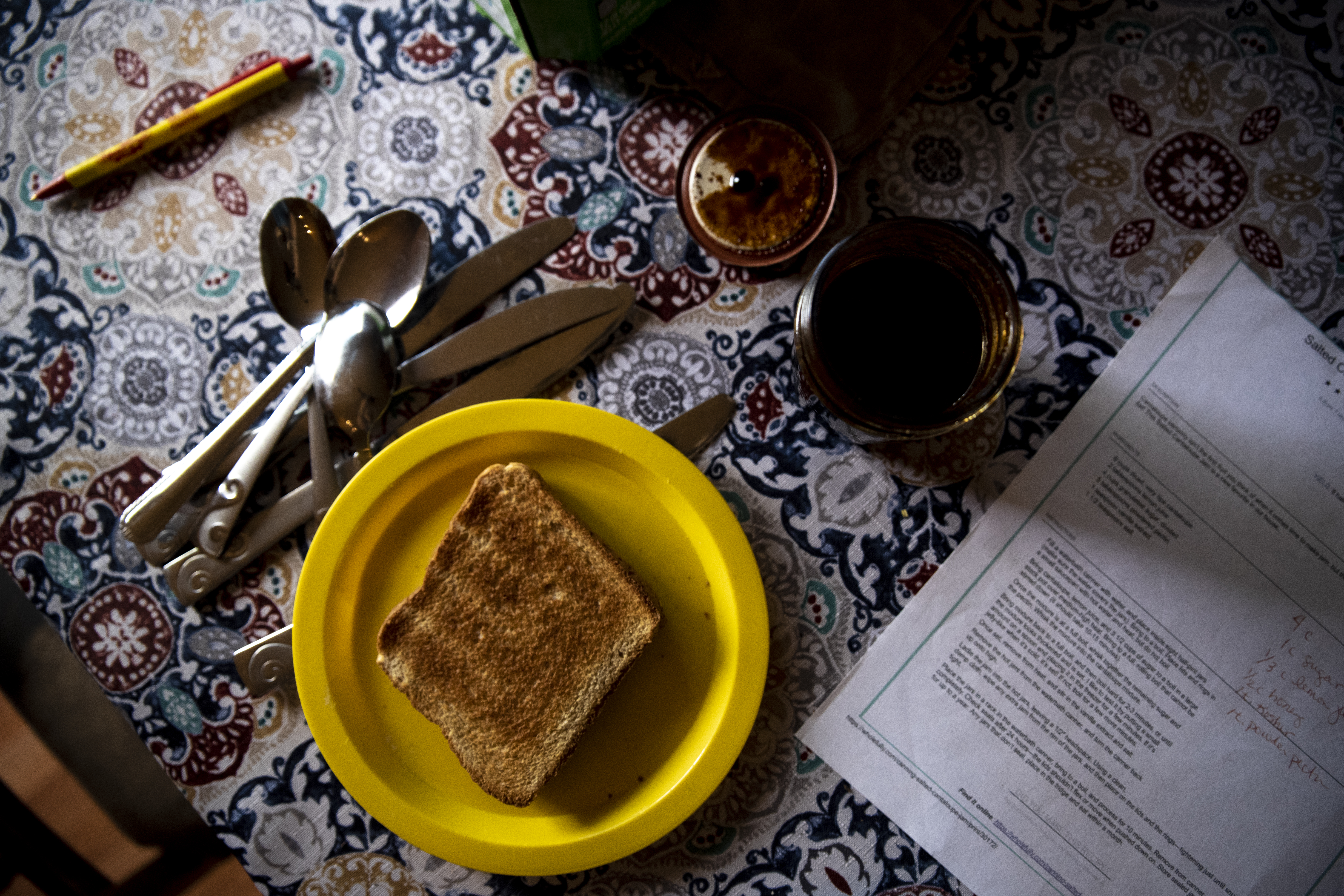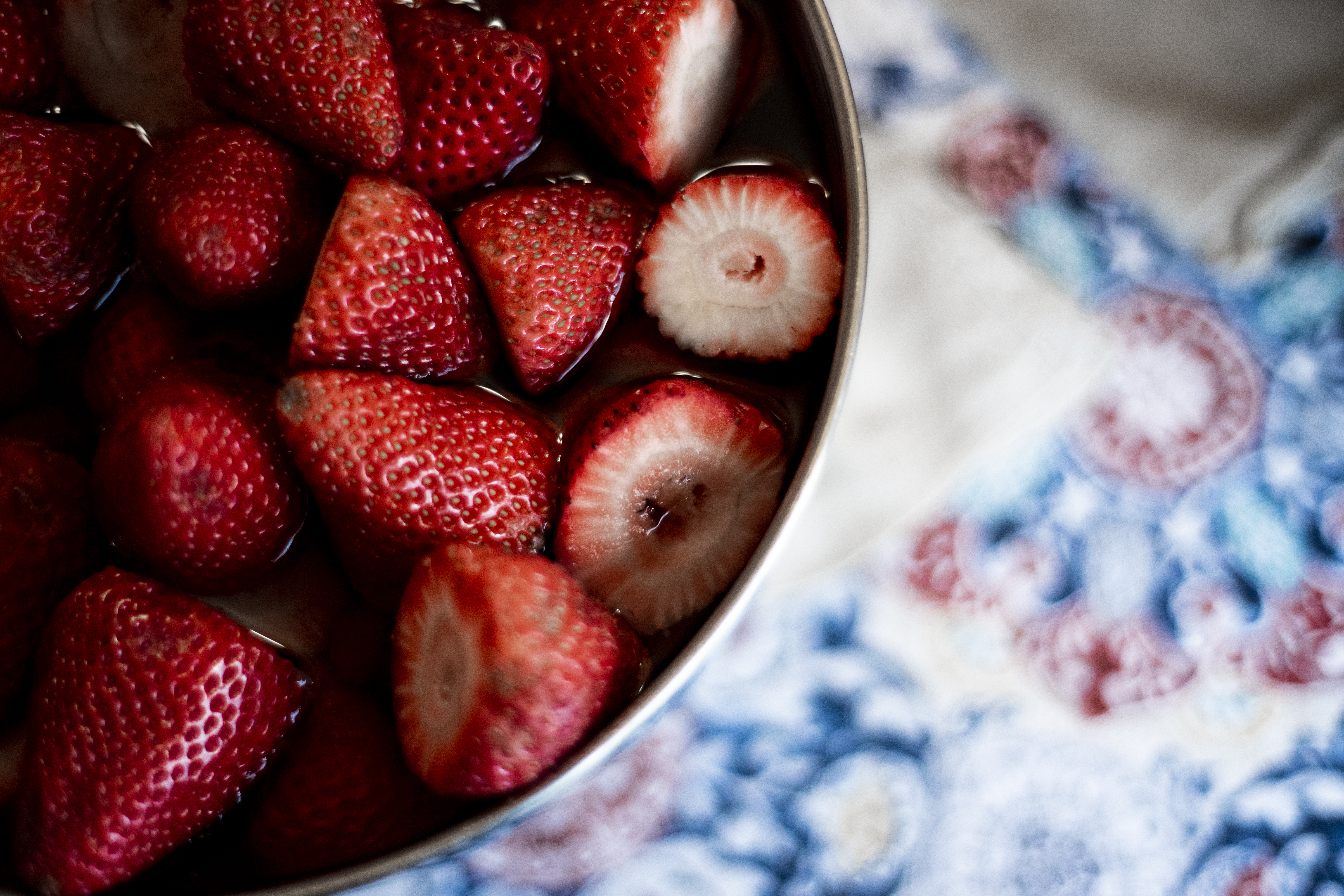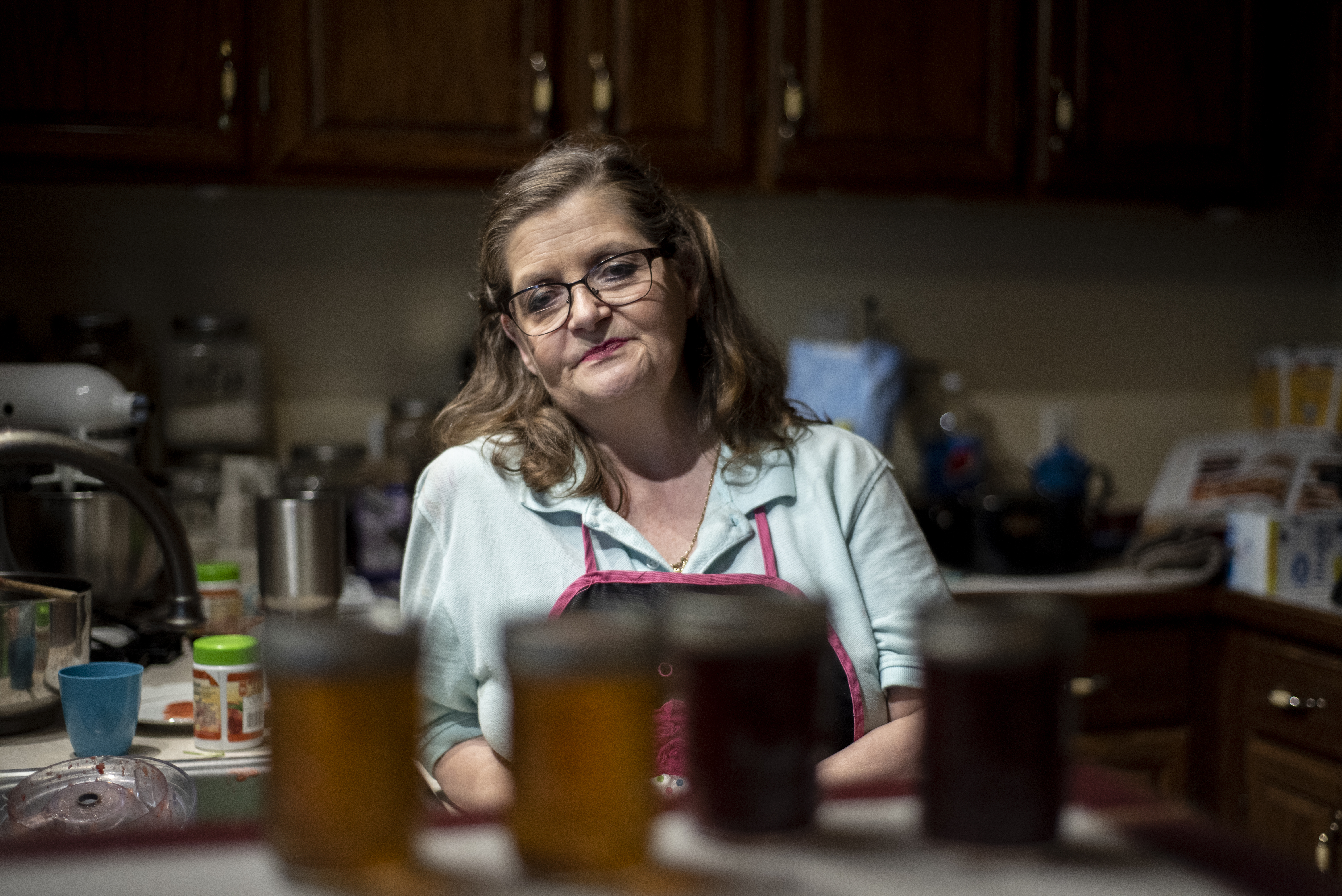 Lisa Lewis, co-owner of Lewis' Little Homestead and owner of Nona Chelle's Creations in Morley, Missouri, grew up spending time at her great-grandparents' and grandparents' farm in Bunker, Missouri. It was there her grandmothers taught her how to make jam and jelly.
"I can't remember not doing it," Lewis says of making jam.
She treasures those memories — her grandmothers' kitchen utensils hang on the wall above her stove, and their photos sit on the mantle in her living room. She regularly uses her grandmother's bowl while she bakes.
Making jam is something she's passing on to her own grandchildren, too. One of them, Oliver, has been making jams and jellies with her since he was 18 months old.
"We try to make it fun so the grandkids know how to bake, and they know how to garden," Lewis says. "Some of their favorite things is to come work. So I'm hoping to instill that into them."
Strawberry Jam
From "The Best Ball Home Canning & Preservatives Recipes," as recommended by Lisa
Yields about 8 half-pint jars
Ingredients:
2 quarts strawberries (about 4-5 pounds)
6 tablespoons Bell Classic Pectin
¼ cup lemon juice, fresh or bottled
7 cups sugar
Prep: Wash strawberries under cold running water; drain. Remove stems and caps from strawberries. Crush strawberries one layer at a time using a potato masher.
Cook: Combine strawberries, pectin and lemon juice in a large saucepan, stirring to blend in pectin. Bring mixture to a boil over medium-high heat. Add sugar, stirring until sugar dissolves. Bring mixture to a rolling boil that cannot be stirred down. Boil hard for 1 minute, stirring constantly. Remove from hat. Skim off foam if necessary.
Fill: Ladle hot jam into a hot jar, leaving ¼-inch headspace. Remove air bubbles by running a spatula along the insides of jar. Clean jar rim with warm, damp towel. Center lid on jar and adjust band to fingertip-tight. Place jar on the rack elevated over simmering water (180° Fahrenheit) in boiling-water canner. Repeat until all jars are filled.
Process: Lower the rack into simmering water. Water must cover jars by 1 inch. Adjust heat to medium-high, cover canner and bring water to a rolling boil. Process half-pint jars 10 minutes. Turn off heat and remove cover. Let jars cool 5 minutes. Remove jars from canner; do not retighten bands if loose. Cool 12 hours. Check seals. Label and store jars.
Lisa's Pro Tips:
-Follow the recipe exactly, step by step with measurements for order, ingredients, temperatures and times.
-Recipes are not interchangeable; it does not work to take a recipe that uses liquid pectin and use a powder pectin with it.
-Take the rings off the jars to store them. That way if the jam goes bad, it will be able to ooze down the sides of the jar, and you will know it is not edible.
-It may take up to two weeks for the jam to gel. Be patient.
-Be prepared for a lot of failures when you first start. It is what it is.