2 days. 11 bands. Welcome to the Shipyard.
Last year, you joined us in making a crazy music festival dream reality, bringing people together to form a better whole, like a shipyard. You danced in front of the professional stage, drove racecar simulators and explored downtown CG with headliners Jamestown Revival. In short, you rocked it. 
In 2019, The Shipyard Music Festival is back for its second year, a little more grown up this time around, with two days of music from nationally touring bands, food, drink and interactive experiences. It all starts on September 27, and continues through the 28th at Ivers Square in downtown Cape. Get ready for a weekend of all-around good cheer.
This year, The Scout is stoked to bring you some of your old favorite bands and introduce you to some of your new ones. Here, meet our lineup. 
See you in September. 
Jukebox the Ghost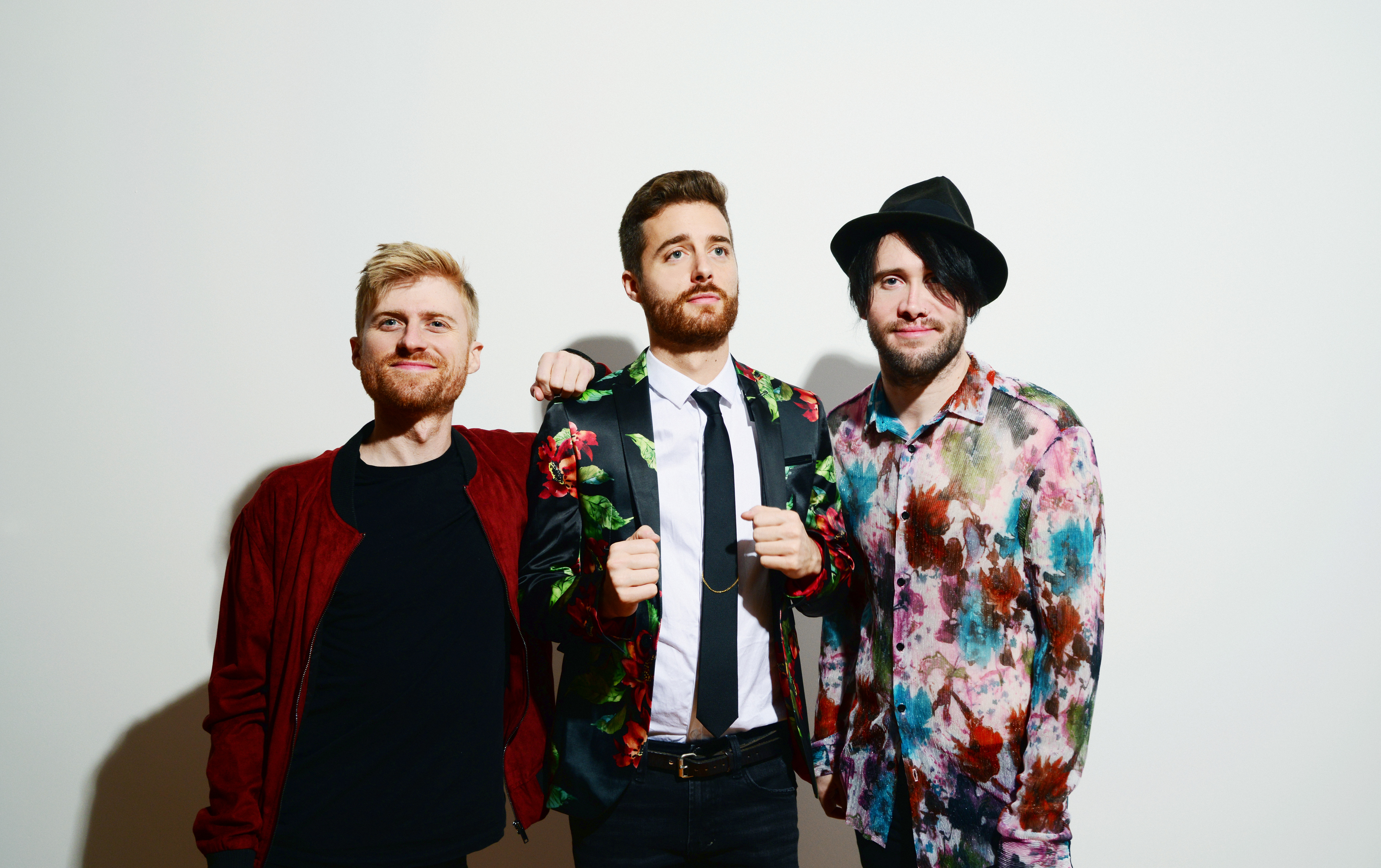 Ben Thornewill, Tommy Siegel and Jesse Kristin, known collectively as Jukebox the Ghost, are your Shipyard 2019 co-headliners. The friends from college now based in Brooklyn have played together for more than a decade, bringing their upbeat piano-synth-guitar-drum sounds to lyrics about love and growing older that somehow manage to be a way you've never heard it before (but felt all along). They have played at Lollapalooza and Bonnaroo, on "The Late Night Show with David Letterman" and "Conan," and headlined their own tours. Their latest album, "Off to the Races," includes many songs reminiscent of Queen's harmonies — fitting, as the band has a tradition of doing a show each year in which they perform Queen songs in character. It's just a sample of what we promise: these guys are the funnest band you'll see all year. And, bonus — guitarist Tommy Siegel is a cartoonist (@tommysiegel).
If you want to feel light and be told the truth, this band is for you. If you've ever wanted to dance, this band is for you. If you've ever looked at your playlists on a sunny day after the best thing that's ever happened to you just happened to you and wondered how you never noticed you only have sad music, add these guys to your playlist now. They are goofy in the best possible way and remind us "the time you have is all the time you've got."
Check them out if you like: Queen, Ben Rector, Lovelytheband
Colony House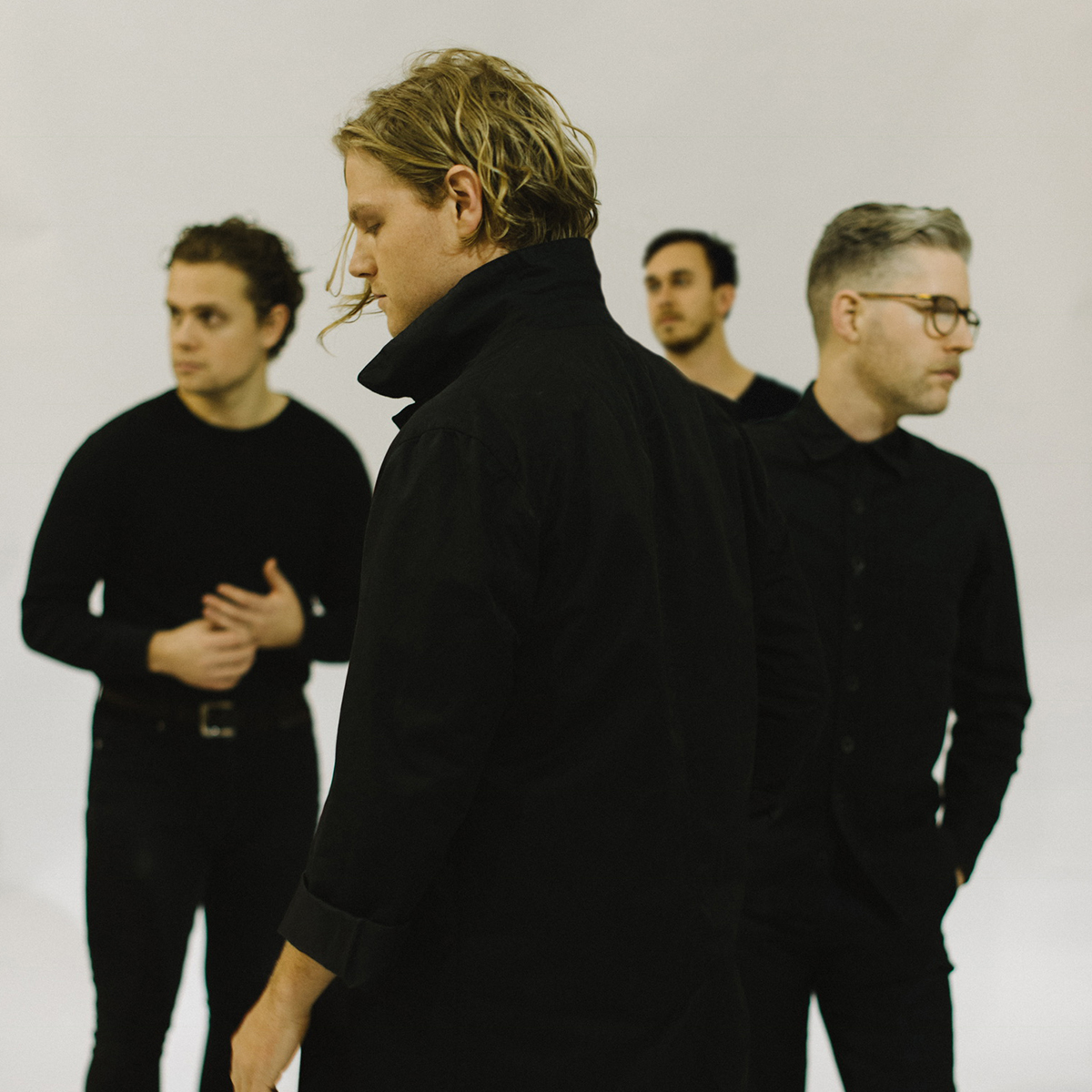 An apartment complex they once lived in was the name inspiration of Colony House, Shipyard 2019 co-headliner comprised of brothers Caleb and Will Chapman, Scott Mills and Parke Cottrell. Like an apartment that brings different lives together to make a home, this Nashville-based indie rock band mixes versatile sounds to create something of their own: a little reminiscent of the Beach Boys, a little stripped-down acoustic and a little alt-rock, with lyrical influences from Caleb and Will's father, contemporary Christian singer-songwriter Steven Curtis Chapman, running through it all. Their look, too, samples from all the best parts of the '50s, '90s and mid-2000s. The band has played on "Conan" and "The Today Show" and toured with Needtobreathe, Ben Rector, Switchfoot and Drew Holcomb and the Neighbors. These guys are all about being honest and making people feel known.  
Check them out if you like: The Beach Boys, Neon Trees, Vinyl Theatre
American Aquarium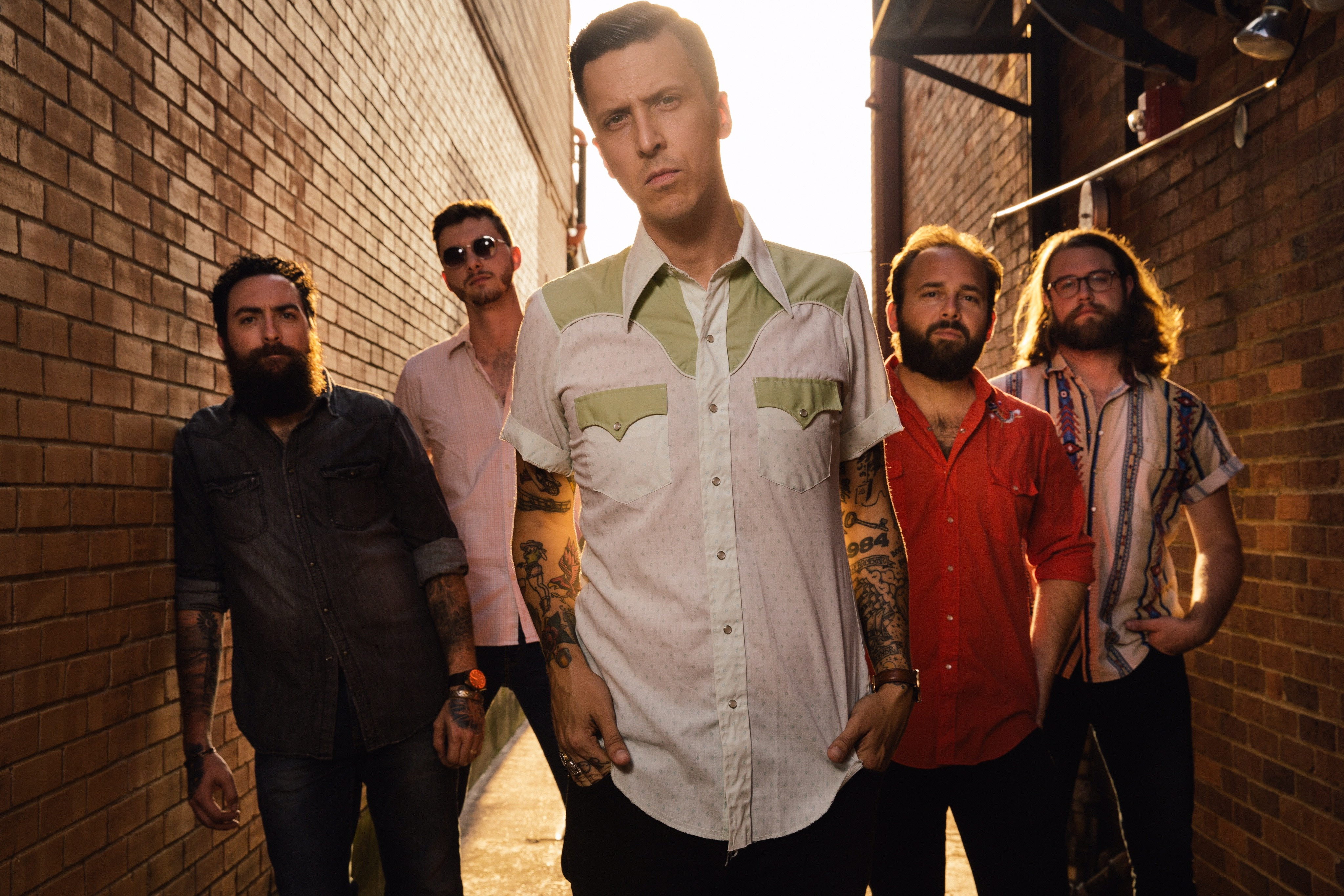 Raised in a blue-collar farming family in North Carolina, BJ Barham writes about rural America, working hard and how you always carry this culture with you, no matter how big or far away the city you move to. This alt-country artist mixes elements of Southern rock, folk, country and Americana to tell stories, sparing nothing in his honesty. Their 2012 album "Burn. Flicker. Die." was produced by Jason Isbell and nominated for "Best Americana/Roots Album" and "Best Album Artwork" in the 2013 Lone Star Music Awards. On his 2018 album, "Things Change," Barham sets out to understand why people voted the way they did in the 2016 election, believing dialogue is the way to heal division. American Aquarium tackles the full spectrum of rural life, painting it not only as one big party or as a vortex of poverty and problems, but with all its joys, sorrows and complications.    
Check them out if you like: Turnpike Troubadours, Koe Wetzel, Jason Isbell
The New Respects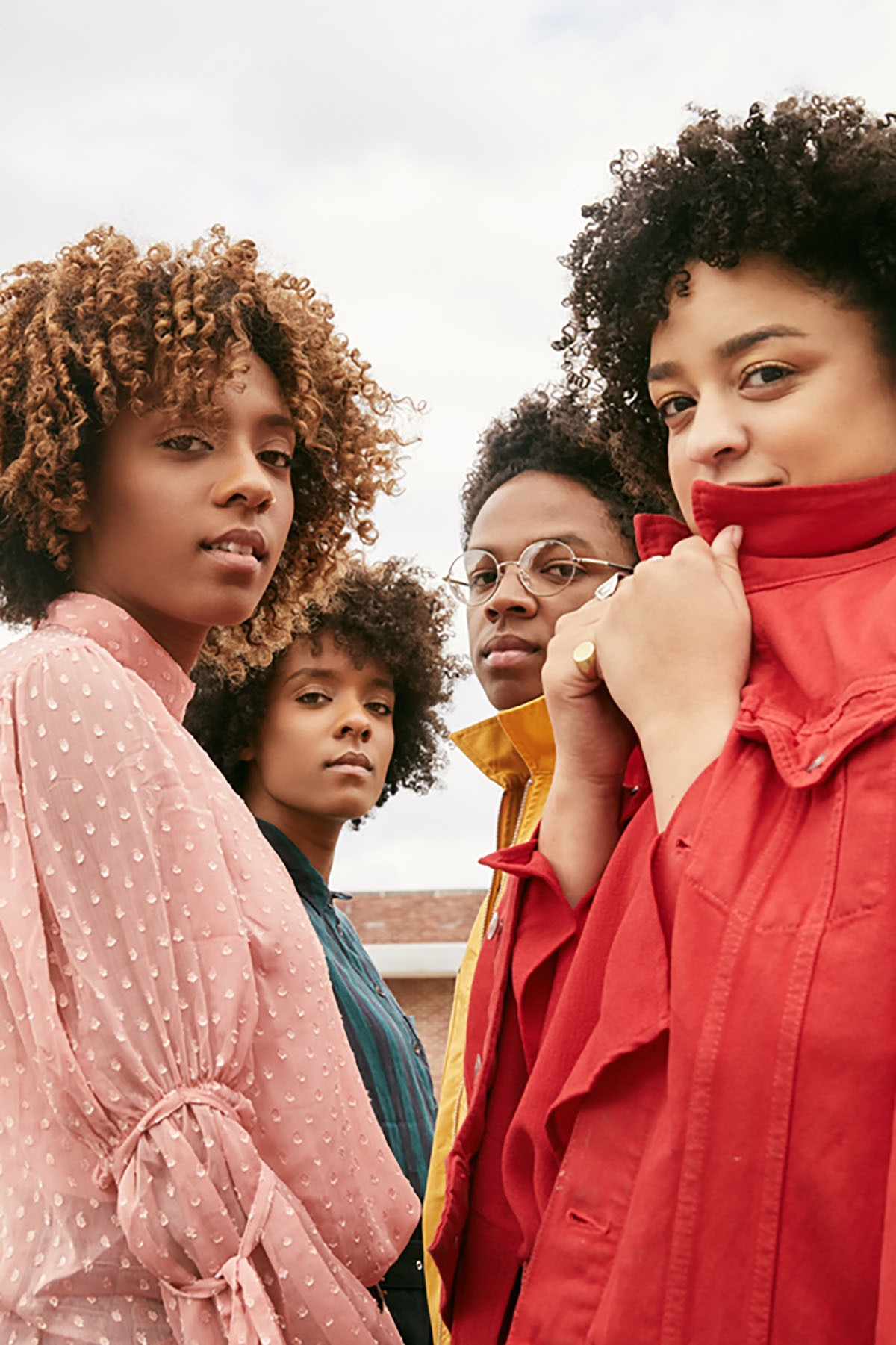 The New Respects are twin sisters guitarist Alexandria "Zandy" Fitzgerald and bassist Alexis "Lexi" Fitzgerald, their older brother/drummer Darius Fitzgerald and their cousin, singer-guitarist Jasmine Mullen, who grew up in the music world in Nashville. Gospel and Contemporary Christian Music (CCM) influenced the band members' early lives: Mullen's mother is CCM artist Nicole C. Mullen, and the Fitzgeralds were homeschooled, the children of a preacher. Discovering their own musical influences during their teen years and initially making folk music, this band has settled into their own funk-Motown-rock sound with gospel threads running throughout. They have opened for Switchfoot, Crowder and O.A.R., as well as played Red Rocks, The RIDE Festival and Lollapalooza. With The New Respects onstage, get ready to dance. We're going to make you the promise now: this band is the coolest band you'll see all year. 
Check them out if you like: Elle King, Alabama Shakes, Lenny Kravitz
Animal Years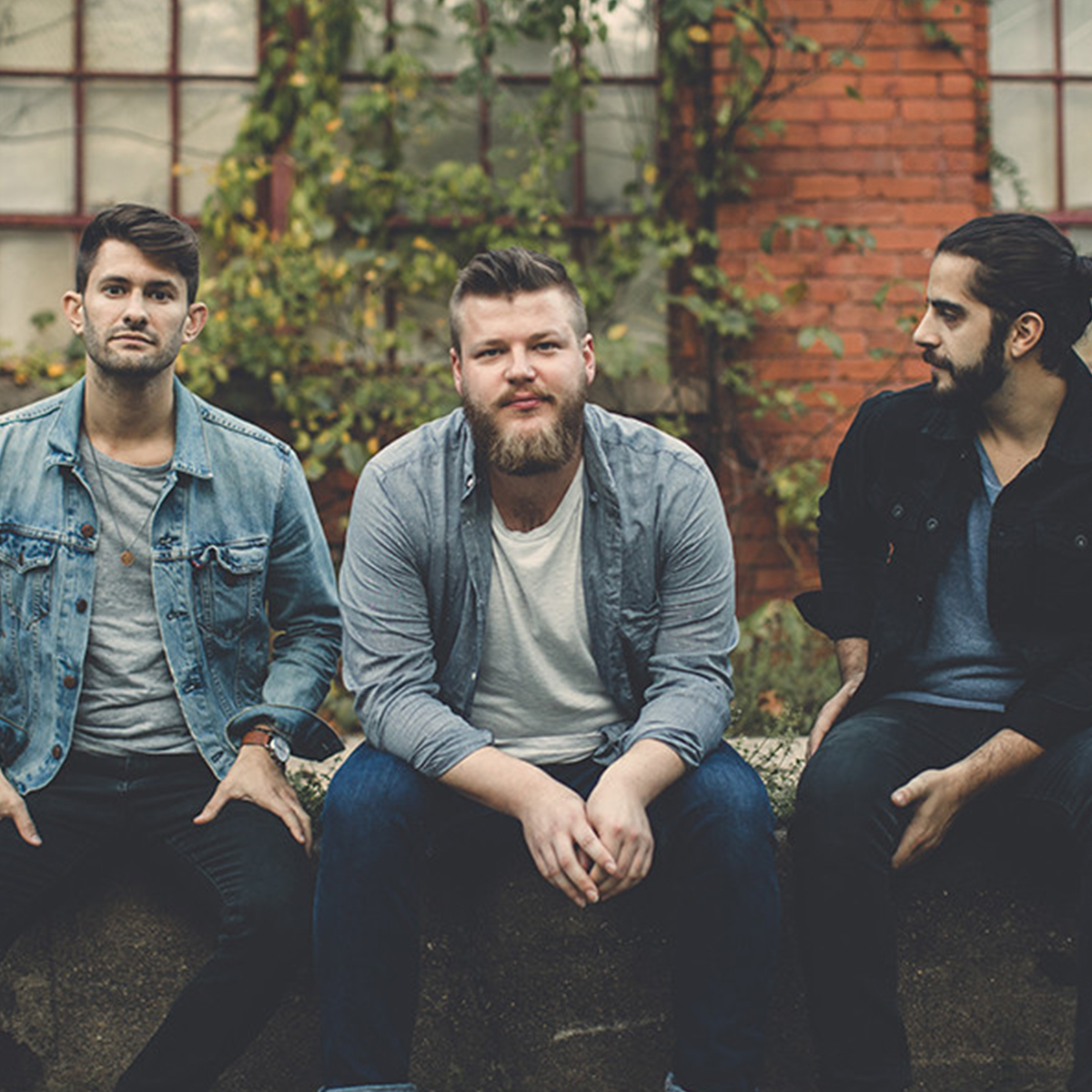 If you need a soundtrack for clapping, foot-stamping, all-out dancing in a field at sunset, Animal Years' EP "Far From Home" might be your ticket. The EP gets its nostalgic, wandering sound and lyrics from singer-songwriter Mike McFadden writing the album while on the road, missing home. The three-piece band's origin is in Baltimore, although they are now based in New York, where they feel at home. This move was fitting: Rolling Stone called Animal Years' sound "campfire sing-alongs polished up for the big city and the big stage" when naming them one of December 2017's "10 New Country Artists You Need to Know." Ryan Hadlock, the producer of "Far From Home," has worked with The Lumineers, Brandi Carlile and Vance Joy, and strains of these artists can be found in Animal Years' music.
Check them out if you like: The Lumineers, Phillip Phillips, Drew Holcomb & The Neighbors
Liz Cooper and the Stampede
Liz Cooper and the Stampede are brash and delicate at the same time. It is these threads woven throughout their music that make them so charming as they share their trance-like psychedelic folk rock that soothes even while it cuts to the truth. The band has played at Austin City Limits and toured with Lord Huron and Tyler Childers. The band's first album, "Window Flowers," is made up of songs that detail Cooper's growth during the first five years of her 20s after moving to Nashville, made to be listened to from start to finish. Close your eyes. With all its brazenness, groovy-ness and limitless possibility, you just might feel like you're back in the '60s or '70s. Open your eyes: you can't hate a woman in a floral jumpsuit.
Check them out if you like: The Beatles, Phoebe Bridgers, Brandi Carlile
Blackfoot Gypsies
To say this quartet who mixes blues, hillbilly folk and rock is wild is not to be ironic. In their performances, lyrics and blend of sounds, it's hard to tell what's coming next from this Nashville-based band out for a raging good time. If you want to snowboard in Santa suits, play guitar in a plush sloth head mask and don leopard print on leopard print — or mid-thigh American flag shorts — these are your guys. They'll have you asking, "Who let these guys out of the house (or jail)," then realizing they probably broke loose themselves. With their instrumentation, musicianship and raucous energy, you'll be glad they did.
Check them out if you like: The Rolling Stones, Bob Dylan, Willie Nelson
Walden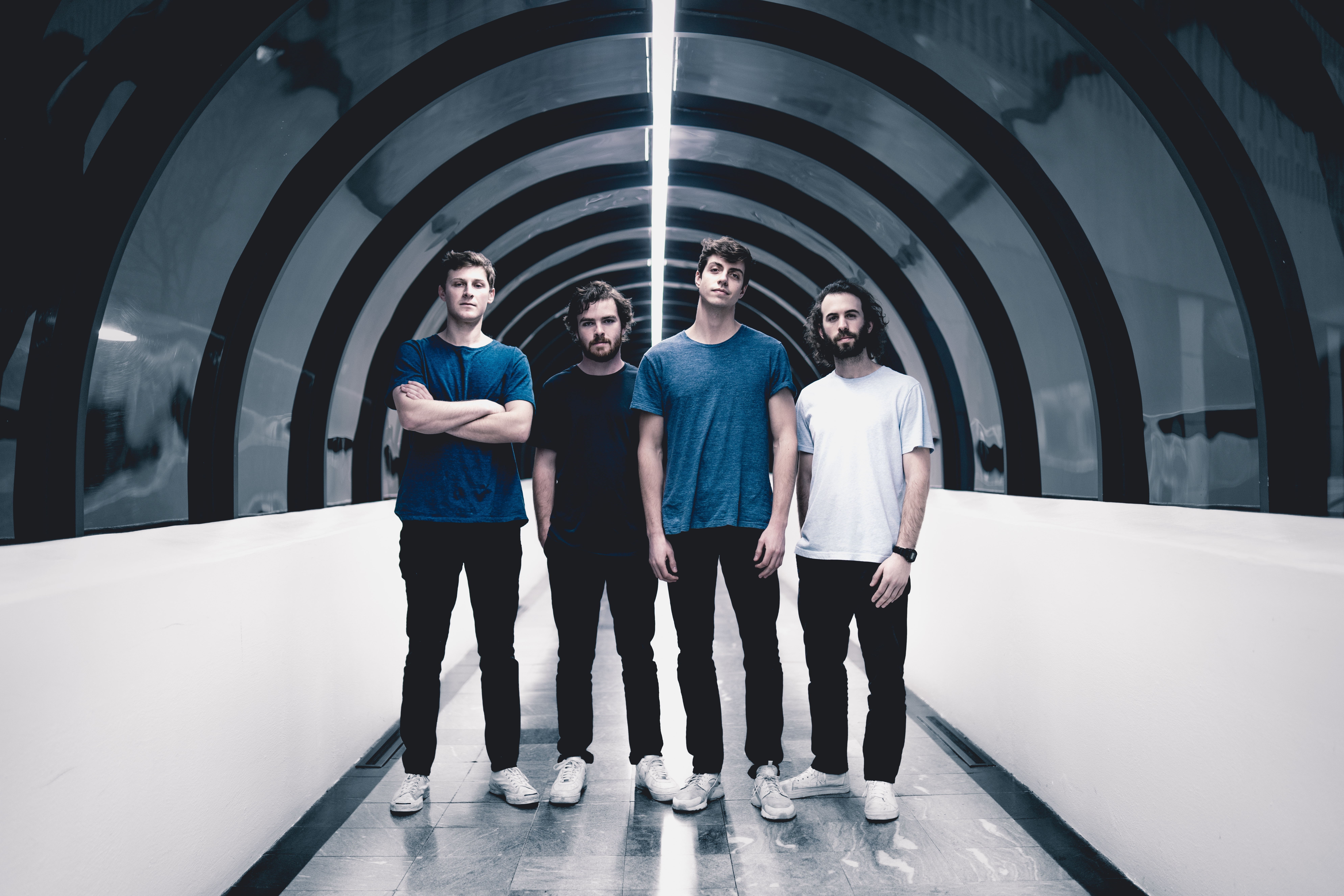 Eric Hangartner, Andrew Mendel, Jamie de Lange and Richard Becker formed Walden while in high school in 2012. Inspired by transcendentalism, they took their name from "Walden," Henry David Thoreau's meditation on society and self-reliance. The group continued to grow their band throughout college while full-time students at the University of Georgia in Athens, Georgia. Since, the band has played at Bonnaroo twice — winning the Road to Roo competition — and focuses on connecting with their fans and the energy they create while playing music live. With their signature open-chorded sound and drive to do things differently than stereotypical rock music, they have described their music as "bad-ass nice-guy rock." We could use more of that in the world. 
Check them out if you like: Coldplay, Moon Taxi
Dawson Hollow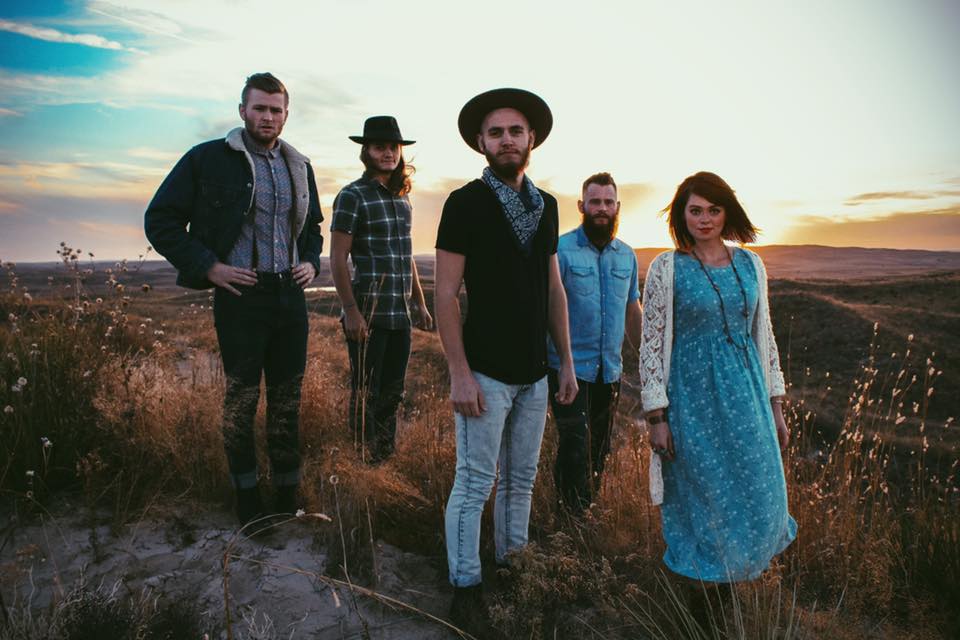 These four brothers and one sister from Dawson, Missouri, grew up traveling with their parents as the family folk/bluegrass ensemble Link Union. In 2017, the siblings formed Dawson Hollow, an indie folk rock band in which they write and perform their own music. Banjo and cello, acoustic guitars and a guy playing the drums with a wooden spoon give way to long instrumental breaks and unexpected tempo changes, offering you no choice but to dance. At least five generations of the Link family have had their roots in the Ozark Mountains, and Dawson Hollow's music reflects that. Their EP "Boy of My Youth" was released in January 2018 and mixed by Ryan Hewitt, Grammy award winner and Nashville-based producer and mixer. This band feels like home.
Check them out if you like: Tow'rs, Mumford and Sons, The Avett Brothers
Tidal Volume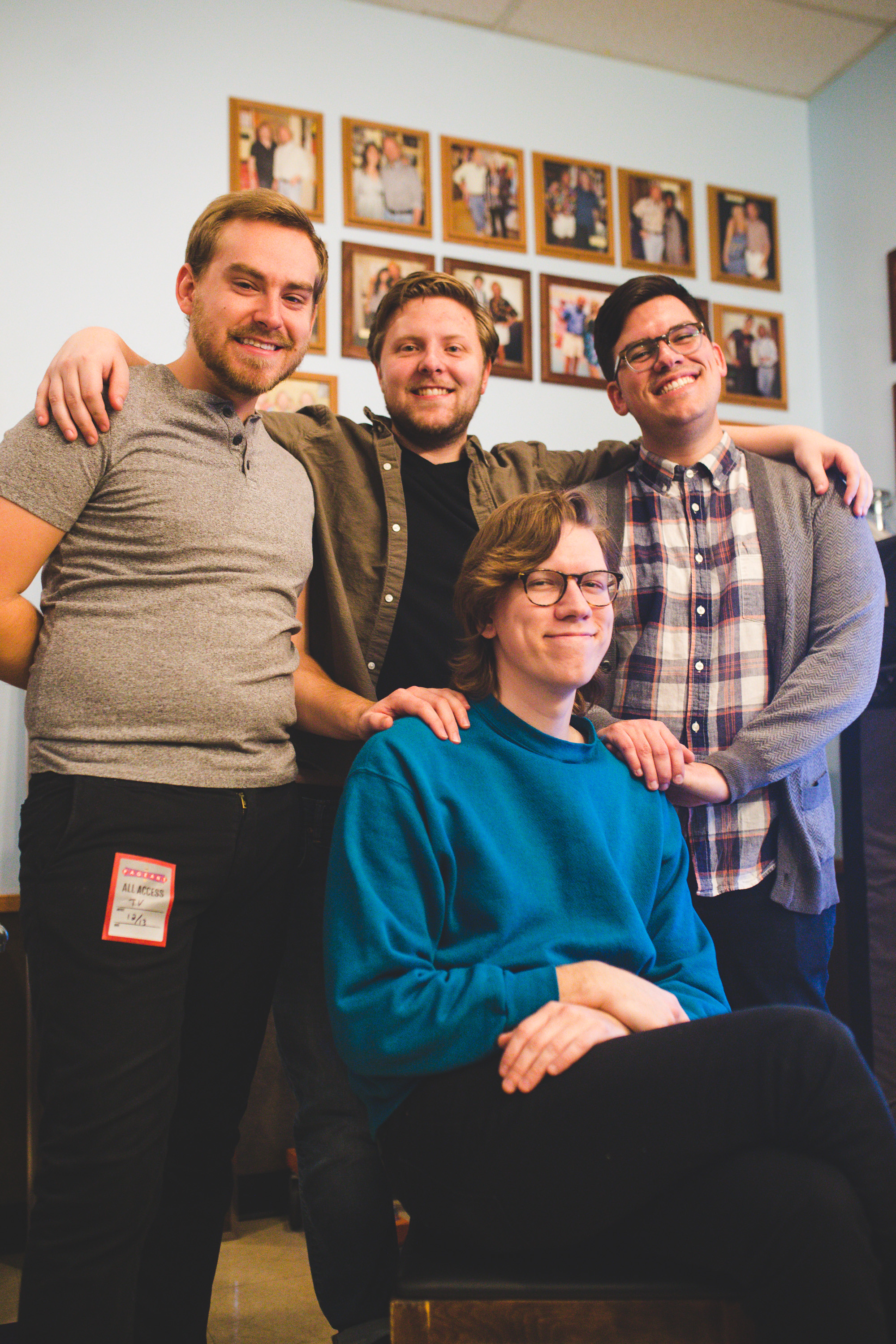 Tidal Volume is a self-described "dumb" band who says they play dumb songs and have dumb music videos. Musicians of the "Pun Rock" genre, they come to us from St. Louis. In 2012, they won the Loufest Battle of the Bands, winning themselves a slot at the festival. They have played shows with Plain White T's, Jukebox the Ghost and Moon Taxi and have currently released three EPs. This band is endearingly self-deprecating and very, very punny. Stay on your toes to catch their wit; dancing will be a lot easier that way, too. 
Check them out if you like: Jack's Mannequin, Ludo, Say Anything
Retro City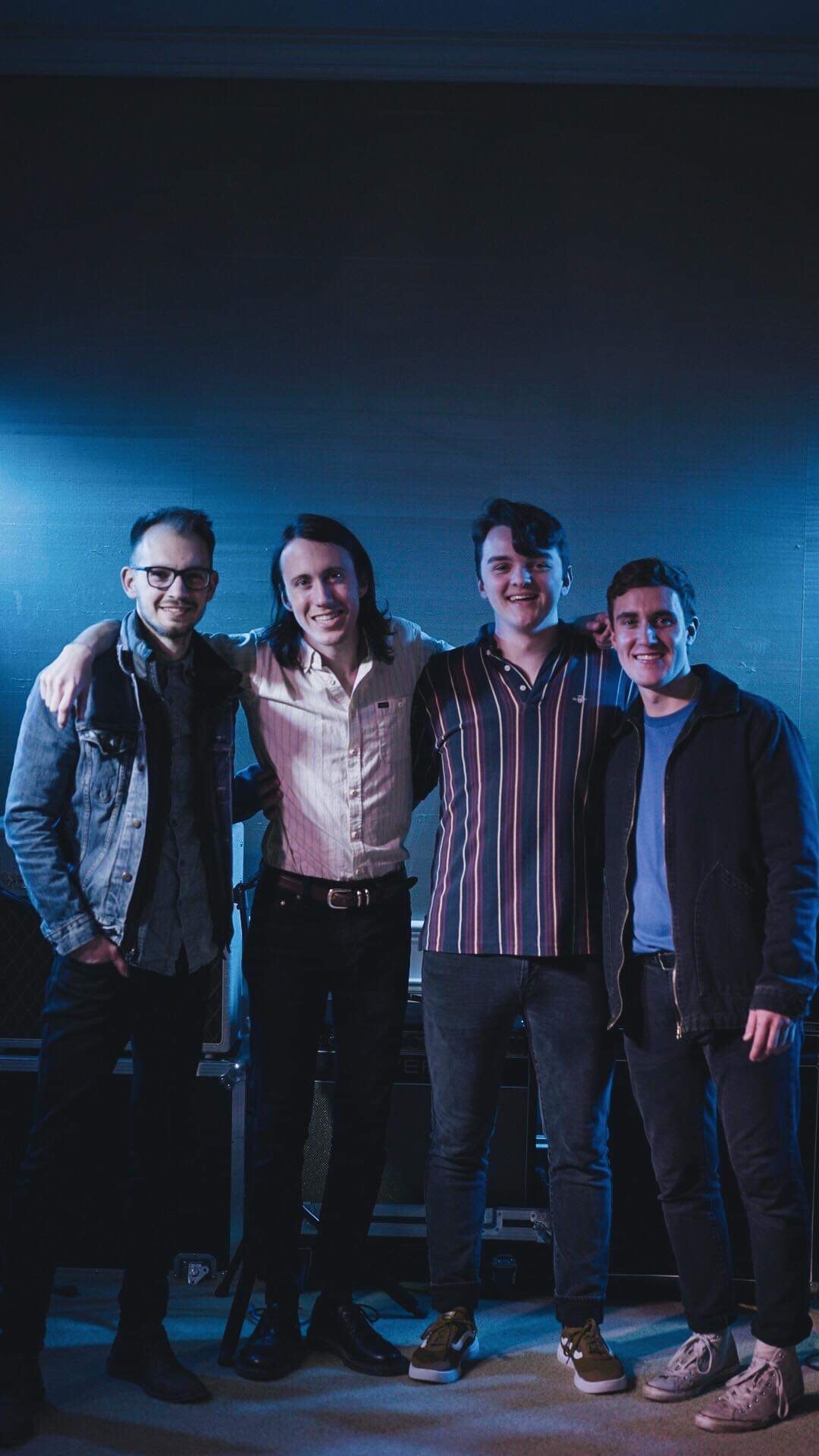 Cape Girardeau band Retro City is comprised of vocalist Nathan Higgins and drummer Raleigh Davis who met as members of Lambda Chi Alpha at Southeast Missouri State University, SEMO alumnus and lead guitarist Taylor Bridges and mutual friend, rhythm guitarist and sound engineer Tyler Myers. In late 2018 and early 2019, the indie rock band's singles "Waves" and "Holiday" garnered more than 100,000 listens on Spotify. "Waves" appeared on the "CBS This Morning" broadcast and Spotify playlist in January 2019, and the band released their self-titled EP in February. Their music sounds like all the good things about summertime, freedom and being young, underpinned with a mature acceptance that it won't last forever. Here's to it all. 
Check them out if you like: Young the Giant, Mutemath, Foster the People
Want to be the first to know all things Shipyard? Sign up for The Scout daily emails at thescout.io. For more information or to volunteer, shipyardfest.com.